Ballmer calls for Nokia partnership, Nokia coughs politely
Always been firm friends, apparently...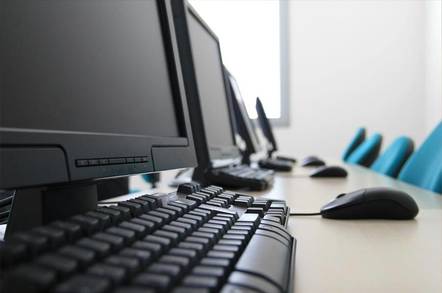 Speaking in Helsinki yesterday Microsoft CEO Steve Ballmer wished out loud for an "even deeper partnership with Nokia." This however would not appear to be the first sign of a rapprochement between the two companies - Nokia reps said as far as they were aware, Ballmer wasn't actually meeting anyone from the company this trip. They may even have given the teensiest impression of being largely unaware that Dr Evil was in town in the first place.
Ballmer seems to have been just answering the stock question lobbed at him by a Finnish TV interviewer, so there might not even have been an intention to send out smoke signals. But what, one wonders, could he possibly mean by "even deeper"? Nokia sportingly offers a "continuous round" of meetings and discussions over the years as evidence of a relationship, and is tactful enough not to point out that these have been punctuated by several major milestones in Redmond-Helsinki friendship.
Such as the formation of Symbian shortly after Bill himself had fruitlessly pitched to CEO Jorma Ollila, or the warmly, ballistically paranoid emails about Nokia and Symbian Bill fired off after that.
Digging further into the depths of the capacious Nokia-Microsoft Memorial Friendship Closet, a spokesman finds something else - the 9210 Nokia's about to release. Well yes, it might use Symbian and it might not have Microsoft's microbrowser in it but, er, it's able to work with PCs running Microsoft software. Any minute now they'll be turning into the Wintel of wireless... ®
Related Lovefest Landmarks
US to get Nokia's 9210 'ultimate geek phone' after all
Gates rails at 'proprietary Symbian', looks for the insanity defence
Microsoft declares war on '(inaudible)' Sh... Symbian
Sponsored: Minds Mastering Machines - Call for papers now open