Labour pledges on Net pedo problem
We promise stupid, unworkable legislation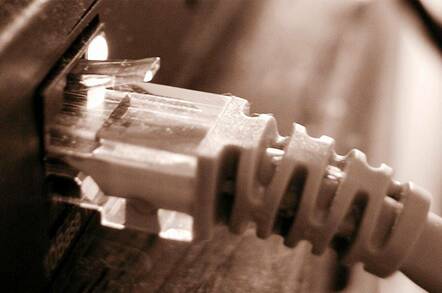 The Home Secretary Jack Straw has decided to make Internet paedophiles an election issue by announcing government plans for Internet banning orders on people who falsely portray themselves as teenagers.
The announcement was well trailed. We reported it two weeks ago. However in the meantime, no politicians have managed to find a way to combine commonsense with vote winning. And so the proposal that people pretending to be teenagers are given a banning order and then up to five years in jail has been given an extremely easy ride. You can't criticise anything that is aimed at tackling paedophiles, now can you?
Not that this stopped Home Office minister Lord Bassam telling the media in March that no such plans were afoot. Or head of the Association of Chief Police Officers, DCS Keith Akerman, from saying such a move would be "very, very, very difficult to legislate for".
Civil liberties groups are furious that it is to become an offence to do something that the police believe may lead you to commit a crime later. And quite rightly so. ISPs are depressed because if the plan goes through, it will cost them a fortune.
Perhaps the best bit though was the politicians' responses. "Mad" Anne Widdecombe, who would only ever exist in the UK's political system, doesn't think Labour has done enough soon enough. God only knows what she would come up with if she got in power. And the LibDems wimped out, like they always do, but saying nothing much at all.
To his credit, Jack Straw did also suggest that child-safety software be installed on all new PCs designed for family use. He didn't say what software though. Most filtering software for kids is incredibly stupid and cuts out huge chunks of legitimate content because it reads into words meanings that aren't there.
The good thing though, according to the Sun, is that Jack Straw will be replaced by the vastly preferable David Blunkett as Home Secretary when Labour wins the election. Mr Blunkett is known to feel strongly about crime and the like but he is also known as a reasonable and intelligent man.
Perhaps under his influence the Home Office could begin to respect citizens' rights rather than ride roughshod over them in some kind of paranoid frenzy about the Internet. ®
Related Story