Lucent denies bankruptcy rumours
How the mighty fall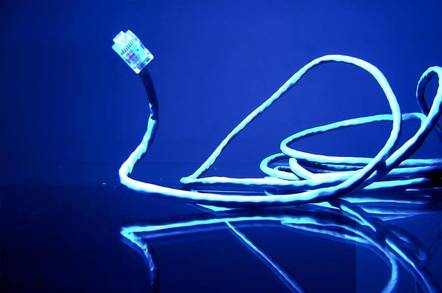 Lucent has denied market speculation, brought about by a collapse in the value of its share price, that it is about to file for bankruptcy protection.
The market has been rife with rumours that a major telecommunications equipment manufacturer was about the file for bankruptcy, and speculation pointed to Lucent. In order to quash these rumours the company took the highly unusual step of issuing an official denial.
"The rumours that Lucent is filing for bankruptcy are baseless and irresponsible," Lucent's chief financial officer, Deborah Hopkins, said in a statement. " Our $6.5
billion lines of credit provide the financial resources to execute our turnaround plan."
Lucent said its restructuring program, which as previously reported involves shedding a total of 16,000 jobs and restructuring its business, will show positive results when it issues second quarter results later this month.
Lucent has suffered from slowdown in spending by service providers, failure to bring next generation fibre-optic networking products to market ahead of competitors and a slowdown in the US economy.
Profit warnings after sales were missrecorded and management turnover turned market sentiment against Lucent, which in the heady days of Internet growth in the late 1990s was a darling of Wall Street.
All this has changed now and Bloomberg reports that Lucent has cut forecasts for four of its past five quarters.
This has seen Lucent's shares slide from a high of $79.58 on December 9, 1999 to $6.75 wiping an estimated $230 billion from its market valuation.
Lucent secured a $6.5 billion line in credit in February, and partially reduced its debt by spinning off its optical component unit Agere Systems. The sale by Lucent of its fibre optic unit, which might yield around $5 billion, is also under consideration.
Credit rating agency Standard & Poor has indicated that it could cut Lucent's rating to junk status if things don't improve - which would be an almost unprecedented action to take against such a large and important firm as Lucent. Its impressive pedigree in research will count for little if it doesn't successful get its business turned around and much will depend on its forthcoming financial results. ®
Related stories
Lucent unveils IP strategy targeted at telcos
SEC probes Lucent accounting practice
Battered, bothered, bewildered - Nortel and Lucent shareholders
Lucent to restate sales and cut 10,000 (full-time) jobs
External links
Sponsored: Minds Mastering Machines - Call for papers now open