Doubts over tests on high-speed broadband technology
It's a fair copper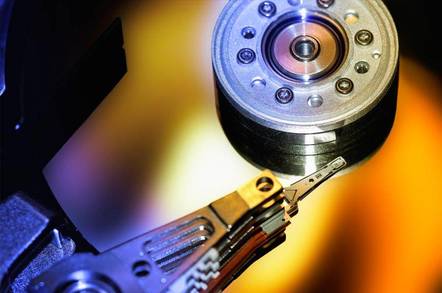 Doubts have arisen about how meaningful impressive test results obtained on prototypes of high-speed broadband technology really are.
As previously reported, New Wheel Technology (NWT) has submitted prototype kit for tests where it recorded unidirectional transmission speeds of 54Mbps over a distance of up to 2.8Km, using existing twisted-pair copper telephone cables.
However experts have said that the tests, conducted by Lucent on technology called Cu@Ocx from NWT, are incomplete and do not prove the distance limit for high-speed broadband over copper has been extended.
Gavin Young, a former technical area leader at BT, said that it's relatively easy to send a signal from one end of a wire to another by increasing transmission powers.
The test may be valid, he said, but it was "out of context" and did not show if the technology was deployable for two-way data in real-life setups.
"Performance results only have credibility in a realistic test set up with realistic cross talk and egress limits," said Young.
Rich Wilson, marketing manager at New Visual Entertainment (NWT's parent company), said the Lucent tests were just a "proof on concept" exercise. He admitted that tests covering factors like interference, cross talk, bit error rates and quality of service are still outstanding.
Previous statements by NWT have concentrated on developing xDSL technology but now the firm has changed tack and said its target market is in developing ideas for symmetrical broadband kit that doesn't stick to xDSL specifications.
Wilson said NWT's goal was to develop kit that could deliver 52Mbps symmetric transmission rates over 12,000 feet (around 3.2km) over a set of four copper wires. It would then license this technology, which uses NWT's proprietary multi-channel modulation techniques, to equipment manufacturers who Wilson hopes will be able to deliver kit within the year.
"We didn't feel VDSL was the biggest available market opportunity - but we could be swayed," said Wilson.
There is enormous doubt in the industry about NWT's ability to execute on its plans both from a business and technical perspective, particularly given the scant details available about the supposed breakthrough modulation technology.
We spoke to experts in BT's Research Labs who said the speed for broadband transmission technology over copper cable has so far been limited to 10Mbps in real-world environments. Even in environment with no crosstalk or interference, BT are only aware of speeds of 25Mbps over 1km.
So far the evidence provided by NWT hasn't been enough to justify the conclusions of a breakthrough even we, at first, were inclined to believe them. This leaves us waiting more in hope, rather than expectation, for proof from NWT. But then again don't the best thing's come from hope? ®
External links:
New Wheel Technology
Related stories:
High-speed xDSL moves to new lengths/a>
Telcos push for high-speed DSL standard
Mystery 'EU client' orders 2.5m ADSL CE devices
1.5 m North Americans grab broadband in Q4
Sponsored: Minds Mastering Machines - Call for papers now open