SunFire servers to trash HP by Friday, says McNealy
You can push off now - UltraSPARC III's here...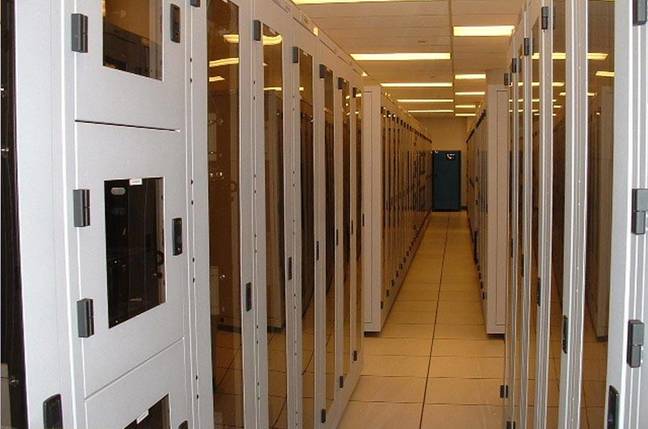 After a week of early spring weather the heavens opened all over Sun's long-awaited announcement regarding its latest range of UltraSPARC III mid-range servers.
The four new Sun Fire servers come with either eight, 12 or 24 CPUs, and Sun chairman and CEO Scott McNealy was on hand to reassure doubters that the servers, which cost between $80,000 and $500,000, will be available immediately.
According to McNealy, Sun will have shifted more of its mid-range servers by the end of this week than the number of SuperDomes HP has managed to ship so far - the SuperDome Unix server was launched five months ago.
It has been widely rumored that the UltraSPARC III has experienced delays, with Sun struggling to meet demand.
Sun also demonstrated how the servers could be upgraded or serviced while up and running. Hot-pluggability R US, says Scottie.
The mid-range launch is Sun's way of competing with rivals IBM and HP, and the Californian IT giant reckons today's announcement will help it steal a larger chunk of the $60 billion global server market. Sun execs were also crowing over a report out this month by IDC which showed the company overtook IBM as the US' biggest server maker in 2000. (On the basis of revenues, and maybe room space occupied - Ed) ®
Related Stories
Sun claws its way to top of US server market
Sun sets date for Serengeti
Lights go out on UltraSPARC III supply
HP wants to spank you with its Superdome
Sponsored: RAID: End of an era?