Intel defects to corporate standard for home networking
Blow for HomeRF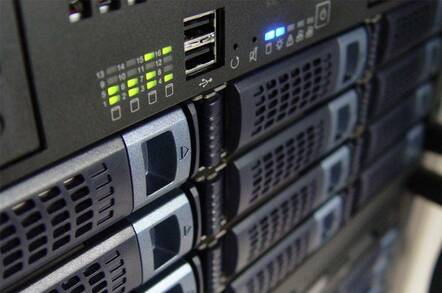 Intel has dealt a severe blow to a wireless networking standard supported by industry heavyweights such as Motorola and Compaq by endorsing a rival approach.
Chipzilla's next generation of AnyPoint wireless networking devices will support the standard it uses for corporate products (which is called 802.11b or Wi-Fi) instead of HomeRF, a specification for home networking products backed by others in the industry.
Intel's current line up of AnyPoint products support HomeRF, which is incompatible with the Wi-Fi standard.
Wi-Fi products can communicate at 11Mbps while HomeRF kit works at 1.6Mbps (though an upgrade in the standard to 10Mbps is in development). However HomeRF equipment scores in support for the transmission of voice and multimedia traffic, an important feature for the domestic market which is not expected within Wi-Fi kit until later this year.
In the past, Wi-Fi products were seen as too expensive for the consumer market, but volume production has driven down prices and encouraged Intel to rethink its approach.
The danger is that Intel's change of strategy on home networking standards may leave users with a confusing choice when they buy products to link their PCs with other net-enabled devices at home. Intel's position is that it doesn't make sense to have two standards, and by moving away from HomeRF it is furthering interoperability in the long run.
At the Cellular Telecommunications & Internet Association (CTIA) Wireless conference, Intel's chief executive Craig Barrett urged the wireless industry to work together to ensure products can communicate with each other and suggested a single approach to standards was needed.
"The challenge in enabling the wireless Internet is to be able to deliver services to the customer across multiple devices," said Barrett. "The only feasible way to provide the same content in a variety of form factors is by relying on standard platforms and architectures."
Industry analysts Allied Business Intelligence expect the home wireless networking to blossom into an $7.1 billion business by 2005. ®
Related stories
BT promotes home wireless revolution
Have Bluetooth buddies pulled a flanker on Intel?
Dell wireless users get free network access
Intel puts money into Proxim
Sponsored: Learn how to transform your data into a strategic asset for your business by using the cloud to accelerate innovation with NetApp