Cisco sells optical components unit
And launches DWDM kit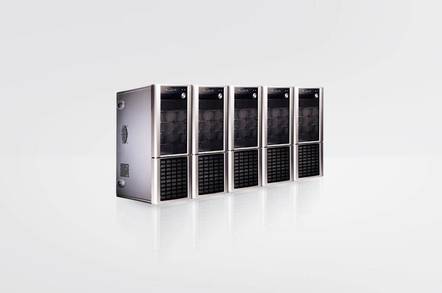 Cisco is to sell Cisco Photonics France to HighWave Optical Technologies for an undisclosed sum.
The business, a maker of optical amplifying devices, will boost HighWave's manufacturing output by 15 per cent.
HighWave makes high-end optical networking components and specialises in DWDM (Dense Wave Division Multiplexing) technologies. It expects the deal to be self-financing.
The sale has taken industry observers by surprise because Cisco is renowned for buying and not selling technology firms. And next generation optical networking technology is a key focus for the networking giant.
The likely explanation is that Cisco, which has recently announced job cuts following disappointing sales, is shedding parts of its component manufacturing operation to concentrate on its core business of putting together routers and networking kit for service providers and enterprises.
Traditionally, Cisco outsourced most of its manufacturing operation and such a move would make sense, and not detract from its ability to develop its product portfolio, even within the market for DWDM technologies.
Yesterday Cisco launched a product which it said is the first metropolitan dense wavelength division multiplexing (DWDM) product able to deliver optical "wavelengths-to-the-building". The ONS 15200 series, which is aimed at the service provider market, is designed to address the market demand for increasing bandwidth and cost-effective delivery of diverse telecommunication services.
According to Cisco, the ONS 15200 series makes it possible for service providers to supercharge wavelength services, increase service density and achieve economics through features such as
the ability to add or drop wavelengths to customer premises in single increments. The product supports multiple network topologies.
DWDM technology puts data from different sources together on an optical fibre with each signal carried by a different light wavelength. Because up to 80 different wavelengths of light can be transmitted over a single fibre in this way the technique allow more data to be transmitted without laying additional cable, and is thus very attractive to service providers. ®
External links
Related stories
Cisco pushes optical router
Cisco ships 10Gbps router
Juniper gets edgy with latest boxes
Cisco boss apologises for slashing jobs
Cisco's Borg-like acquisition spree may be curtailed
Sponsored: Learn how to transform your data into a strategic asset for your business by using the cloud to accelerate innovation with NetApp