Satellite data biz 'failed spectacularly' – Craig McCaw
So joins with Ellipso, consolidates own satellite assets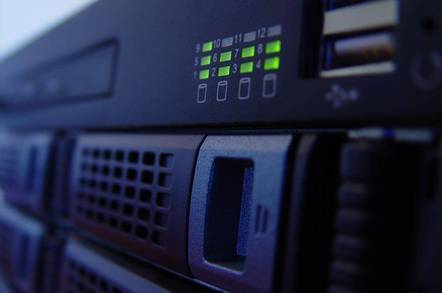 Telecoms entrepreneur Craig McCaw has as near as damn it admitted that mass satellite-based data networking isn't going to happen - at least in its current form.
"The mobile satellite industry has failed spectacularly in delivering on its promise to users," McCaw confessed today.
"We continue to be compelled by the scope of the market," he added, but "creative changes in both the customer proposition and service-delivery philosophy are clearly necessary to deliver on the [technology's] potential."
In short, the business model isn't going to work and in any case no one's going to buy into it.
McCaw's admission followed the announcement that his ICO-Teledesic Global, which owns the assets of New ICO and Teledesic, his two satellite service companies, will "collaborate" with Ellipso, another satellite data (and voice) operation to build a "successful mobile satellite system".
Alongside that, McCaw's holding company said that it, New ICO and Teledesic will be merged into a single operation. New ICO was formed when McCaw bought the London-based satellite data networking company a couple of years back, not long after ICO abandoned plans to create a satellite-based cellphone infrastructure and focus on data instead. That move, in turn, followed Iridium's spectacular collapse into bankruptcy.
Iridium eventually crashed completely, but not before McCaw had attempted to buy it up too.
Having bought ICO, McCaw was expected to fold the company into Teledesic. Presumably, that never happened because McCaw reckoned one or other of them could be sold off as going concerns. Pulling them together at long last - along with his comments about the satellite data business' failure - suggests he's now looking at cutting costs, potentially preparatory to flogging the lot off.
Ellipso is an obvious candidate for buyer. It too is developing a high-speed data network that operates via satellite. Unlike Teledesic and co., it reckons that by cleverly positioning its fleet of satellites it can substantially reduce the user's cost of entry.
Ellipso is, in part, backed by Boeing, which is also building ICO's satellites (Teledesic's 288-strong fleet comes from Motorola and Lockheed Martin). Whatever, the collaboration with the soon-to-be-consolidated (regulators and shareholders permitting) ICO-Teledesic suggests that both may ultimately bundled into a single company. They will certainly be brought together to create a single "ubiquitous" network.
One other item we noted is that Ellipso's design utilises "unique and patented elliptical orbits". Two points emerge. First, they presumably will allow the company's satellites to get much closer to the Earth's surface and provide better coverage. All this, we guess, is what helps get the cost of phones down. Second, how the heck do you patent an orbit? It's just a mathematical formula, for heaven's sake. ®
Sponsored: Minds Mastering Machines - Call for papers now open