One.Tel exchanges blows with BT
Handbags at 30 paces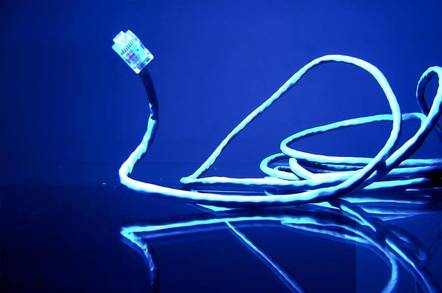 Discount telco One.Tel plc placed an ad in yesterday's Times disputing claims that BT is 24 per cent cheaper than its competitors.
The tit-for-tat move follows an earlier BT ad which highlighted the findings of an independent report into the cost of using the phone.
One.Tel believes BT is "dreaming" over its "misleading" claim.
Marc Norris, One.Tel UK's General Manager, said: "We believe BT's ad campaign is completely misleading for the consumer.
"Just the quickest glance at both One.Tel and BT published call rates shows that the BT findings do not make sense. We rang BT ourselves, and they confirmed that One.Tel was cheaper for a 20 minute call within the UK during the day - substantially cheaper."
One.Tel is also mad because it claims BT has not shared the methodology used in reaching the results.
But a spokesman for BT said that this information was readily available.
And he added that BT was considering reporting One.Tel's ad to the Advertising Standards Authority (ASA).
One.Tel, on the other hand, said it decided against taking such action in the first place, opting instead for direct action.
"We just want to acquire more customers," said an One.Tel spokeswoman. Mmmmmmm. ®
Sponsored: Minds Mastering Machines - Call for papers now open