Oftel launches review of mobile charges
Keeps cards close to chest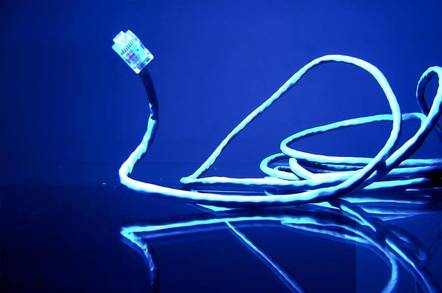 Oftel has announced a review into what mobile phone companies charge for incoming calls. It is keeping an open mind on this and welcomes comments from all mobile companies, consumer groups and "anyone else is welcome".
It is also working fairly fast - existing constraints expire in March 2002 and all consultations should be in by 4 May, to be written into a report on 31 July this year.
The current situation is this: BT Cellnet and Vodafone have caps on how much they can charge for someone to call their network. This is a wholesale charge (BT pays 12.5p to BT Cellnet, 13.15p to Vodafone per minute during the day). Why? Because Oftel decided in 1999 that they were charging too much and since there is no incentive for them to keep prices down, it needed controlling. The caps don't apply to Orange or One2One however - which charge more than Cellnet and Vodafone (15.2p and 16.78p per minute respectively).
Oftel intends to look afresh at the market, which has changed enormously in the intervening years, and lists the possible outcomes in its consultative document. These are:


An updated version of today's caps (presumably including the other operators, which have greater market share now)

Tie the cost of incoming calls to competitive call charges

Increase competition by making average Joe aware of these charges (most people don't care what networks charge because they base their decisions only on what they are charged to call out)

Remove all constraints and leave it up to the market

This looks like an example of Oftel doing its job. About one in four times, it gets it right. And seeing as Oftel is interested in everyone's opinion, we'd like to advise it to go for the second option.
Here is the the big quote from Dave Edmonds, head man at the winged watchdog: "Around two-thirds of the price consumers pay for calling a mobile phone on another network is made up of the termination charge - the portion of the price which their operator pays to the other mobile network. I want to establish whether competition has developed sufficiently to keep prices down when the current controls expire in 2002. Otherwise further regulatory action may be needed to maintain the best deal for consumers."
The consultative process does not apply to 3G networks, fair enough, as 3G is still an unknown quantity.
®
Related Link
Sponsored: Minds Mastering Machines - Call for papers now open