Oftel signals local loop free-for-all
Come and get it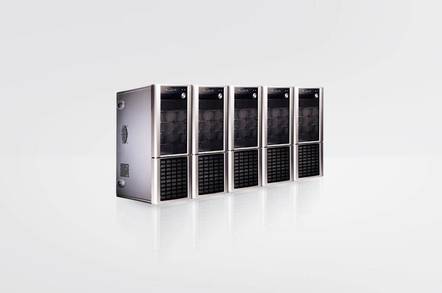 Oftel has abandoned the complicated and unwieldy process it devised to help carve up space in BT's local exchanges as part of local loop unbundling (LLU).
The decision to end the "bow wave" process comes in the wake of waning interest in LLU from operators.
However, the decision to scrap the "bow wave" is not a sign that Oftel has abandoned LLU altogether, something hinted at in the Sunday Telegraph yesterday.
Instead, it is merely confirmation that demand for space within BT's exchanges has eased following the departure of nine operators from the LLU bidding process.
That said, the significance of the decision to ditch the "bow wave" process is worrying - not least for Oftel and the Government. It was devised because demand for space within BT's exchanges outstripped the limited supply of what was available.
The "bow wave" was a method to par down demand to fit the limited supply fairly and equitably.
The removal of this filtering system underlies the disinterest in LLU that has built up over the last six months. Falling shares prices, the increased difficulty in raising capital for investment, ongoing "problems" with BT, and costly and bureaucratic processes (such as "bow wave") have all contributed to a number of telcos simply calling it a day.
Oftel's decision means, effectively, that the bar to entry has been lifted. If telcos want space in exchanges - they can have it. Snag is, will they want it? ®
Related link
Sunday Telegraph: Oftel abandons plans to open up BT network
Sponsored: Learn how to transform your data into a strategic asset for your business by using the cloud to accelerate innovation with NetApp