Govt peddles broadband Britain happy pill
But the effects wear off fast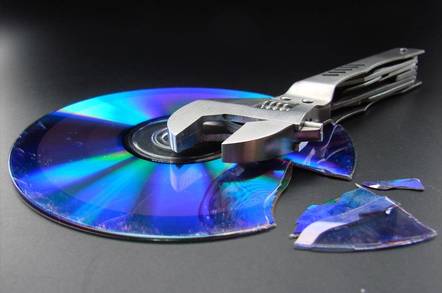 Comment Reading the Government's latest offering on its vision for a broadband Britain is like swallowing a happy pill. A few paragraphs in and the gloom of the last six months begins to disperse. The depression that has dogged you about the roll-out of ADSL and local loop unbundling begins to lift.
...you know it's not all that bad. The Government is going to set up working party - the UK Online Broadband Stakeholder Group - to report how Britain is doing in the broadband arena.
The Government will provide leadership and has reaffirmed Britain's commitment to a broadband future.
It will continue to drive forward its "pro-competitive approach to broadband through regulatory pressures on BT's wholesale supply of ADSL, local loop unbundling (LLU), the roll-out of broadband wireless services and the innovative use of satellite facilities".
It will tackle the barriers to growth of the broadband market listing nine areas where it can do this including stimulating demand, utilising public money more effectively and alleviating the skills shortage.
And, while it works slavishly to ensure all this happens, if for whatever reason it falls short of its predictions, it will also consider direct Government intervention such as tax breaks or subsidies.
You see, it's not all that bad. The Government is in control, knows what it's doing and has thought of everything. Sure, we're at an early stage with broadband - just chill out and relax...
Except, the mind-altering effects of this Government-peddled narcotic soon fade.
If everything is so rosy, why have nine operators pulled out of LLU? Why has the industry lodged complaints about the roll-out of ADSL? Why have AOL UK and Freeserve threatened legal action against BT? Why are so many consumers whinging about installation; technology failure; the ordering process.
The Government's perception of how broadband bears little relation to what is happening on the ground. ®
Related Stories
Govt considers tax pounds for ADSL roll-out
UK Govt backs broadband
New Labour's Internet election pledge canned
Sponsored: Learn how to transform your data into a strategic asset for your business by using the cloud to accelerate innovation with NetApp