Oftel's timing as poor as ever
Backslapping turns to head-slapping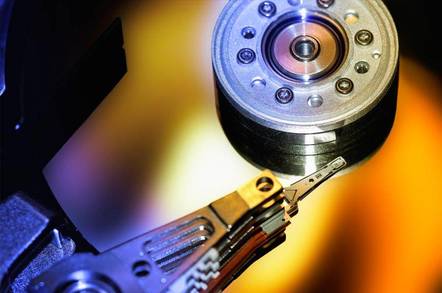 Winged watchdog Oftel has unwisely chosen today to release a new report into how huge consumer demand is for telecoms services.
Its timing is impeccable. As you may well know, AOL and Freeserve are extremely unhappy with BT's apparently preferential DSL treatment and are threatening to go over Oftel's head to the courts because they can't be bothered to wait for a formal investigation. And today, a government minister has complained that Oftel is too slow in dealing with matters.
And lo! in between the rock and the hard place comes Oftel with the report in one hand and the other reaching over its shoulder and patting its back (it you can envision a watchdog with wings slapping its back). Headlined "Consumer demand for telecommunications services continue to grow", the report details just how we love mobiles, the Internet, digital TV and anything else that Oftel oversees.
It also gives what we reckon are some very dodgy figures. One in four households have a digital TV. Really? Seems somewhat unlikely. Did it by any chance base this figure on the number of set-tops boxes that companies claim to have sent? Here's another: 7.5 million homes have Internet access [fair enough] with 2.3 million of them using "some form" of unmetered access. Hmmm.
A quarter of households with Net access are considering installing ADSL. Oh dear, oh dear. It's not the consideration that's the problem here, it's the installation - just ask AOL, Freeserve, the government, or any ISP, business or IT journalist.
One thing we do applaud though is Oftel's increasing willingness to point out imperfections in the market, rather than pretend everything is hunky-dory. Of course by doing this it is criticising itself. Anyway, it says "only one in three people were aware of alternative fixed line suppliers particularly indirect operators, who offer consumers telecoms services using the line already in their home".
This, sadly, play right in the hands of Oftel critics (er, us included) who have long despaired of its buddy-buddy relationship with BT. If people are unaware of competition in the market, then the blame falls fairly and squarely on Oftel. The poor old thing is having a hard time of it at the moment.
Not that Oftel will be around for much longer. A Government White Paper, out today, calls for it to be combined with broadcasting watchdogs into a new Ofcom super-dog (a Rottweiler to the existing Poodles). This will then watch over the entire telecommunications market. Has Dave "the bureaucrat" Edmonds blown his chances of leading the superdog?
And is this why he lays out why he is indispensable in today's report? "A significant proportion of consumers aren't aware of the full range of choice available to them. This reinforces the need for Oftel's continued commitment to industry initiatives such as www.phonebills.org.uk" - something Dave is closely associated with.
It could be that we need the strong arm of Dave to help implement these life-changing initiatives in the future. Or it could be that he's out of his depth and we need a watchdog with teeth rather than gums. ®
Related Stories
Britain's broadband crisis - The War of Words
New Labour's Internet election pledge canned
Sponsored: Minds Mastering Machines - Call for papers now open