Lucent demos all-silicon radio base station
Cheaper, smaller boxes for mobile phone networks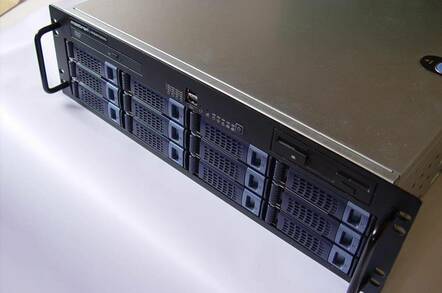 Boffins at Lucent's Bell Labs have produced what they claim to be the first all-silicon chips suitable for the base stations used by mobile networks.
Such receivers generally feature between 10 to 20 chips made of gallium which is more expensive than silicon, yet considered necessary to satisfy the high performance requirements of mobile phone networks. For instance, the radio receiver must handle many weak signals simultaneously, then amplify and filter them before further signal processing occurs.
Lucent's development of silicon chips to performed the task, which was announced at the International Solid-State Circuits Conference in San Francisco yesterday, could reduce the size and cost of wireless base stations and also could provide network operators with more installation options.
Researchers at Lucent have created a radio receiver that uses only three silicon chips, which is 100 times smaller than devices in use today. The silicon chips also are 10 to 100 times less expensive to make.
The technology will be included in Lucent's next-generation of wireless networking technology over the next four to five years.
According to Lucent, the all-silicon fabrication approach could also lead to the combination of a base-station radio receiver and digital signal processor on a single chip.
The development comes as a welcome piece of good news for Lucent, which last month announced plans to cut 16,000 jobs in order to save $2 billion and turnaround its business.
Part of Lucent's plan includes the spin-off of its microelectronics business, for which it hopes to raise $7.4 billion through an initial public offering. According to a story in today's Financial Times, Lucent has placed a value of $26.7 billion on the new microelectronics firm, which will be called Agere. ®
Related stories
Lucent unveils IP strategy targeted at telcos
Boffins triple mobile network capacity
Human rights bid to scrap mobile phone mast
Q: Who will pay for 3G networks?