Mobile phone companies ripping us off
And Oftel tells us other things we already know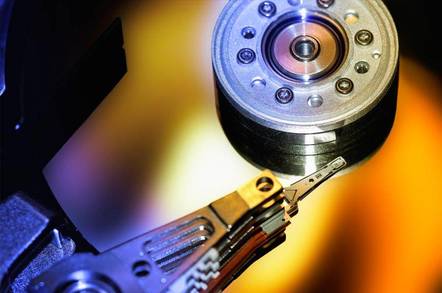 Updated Mobile phones companies are "making profits greater than would be expected in a fully competitive market", says winged watchdog Oftel in a new report on the mobile market. Which means that they are basically ripping us off by charging more than they need to.
Of course Oftel also goes on about how prices have fallen by 24 per cent in the last two years and how 90 per cent of people are deliriously happy with the service. But then seeing as Oftel's very job is to make sure these companies are kept under close scrutiny, this doesn't come as a surprise.
After an intensive review of the market from a unique and privileged position, Oftel manages to tell us several things we already knew. For example, did you know that international roaming charges aren't that cheap? You would if you've ever used your mobile abroad. What about the fact that calling other mobile networks isn't exactly bon marche? Oh, you knew that too?
Anyway, Oftel reckons the UK's mobile prices "compare favourably with other European countries" - which is a wonderfully ambiguous sentence. We'd like Oftel to make a spreadsheet of UK prices and prices in the other two main mobile markets in Europe - Germany and France. Then "favourably" may take on a whole new meaning. Once that's done, we could pull in what the Americans are actually paying - and remember the US has a far weaker mobile market than Europe.
Of course, if Oftel were to do such a comparison, we'd have to write an analysis of that because - as it points out as well to a disbelieving public - "research shows that many consumers find information on mobile telephony products confusing". Research? You only need to go into Carphone Warehouse to realise that mobile tariffs have become more complicated than tax forms.
We'll tell Oftel something else for free - perhaps it can write it in its next report - all tariffs equate to almost exactly the same pricing if used efficiently. Meaning that if you somehow manage to chose the exactly right tariff for your usage, the cost per minute will come out almost exactly the same across the board. The only reason therefore for so many tariffs is to create consumer confusion because this is what brings in the profits - people paying more than they need to. And, of course, mobile companies can submit honest prices to Oftel which show they are giving us all a great deal.
Why doesn't Oftel know this? And why doesn't it use its noddle and insist on fewer and simpler pricing mechanisms rather than behave like the gullible teenager all the time?
Anyway, Oftel is going to have a think about the market and decide whether it's done a good enough job to stop the nasty safeguards it has put on the market. Bland top dog at Oftel David Edmonds has been quoted reiterating the main conclusions and finishes within the inspiring line: "Oftel's strategy is one of regulation appropriate to the level of competition in the market. If we find that the mobile sector is effectively competitive, Oftel will remove much of the existing regulation. But we will only do this if competition is effective."
So there you have it. ®
Update
Virgin Mobile has just pumped out a press release agreeing with the nastier side of Oftel's report today. MD Tom Alexander is quoted as saying: "We are pleased the regulator wishes to ensure a fair deal for consumers and that in future they are not sold to in a confusing way. This is something Virgin Mobile has been championing since we launched a little over a year ago. The consumer is often misled and sold an inappropriate contract with a tariff that can penalise them if they use their phone the wrong way. This rip-off has to stop."
Blimey, well done Virgin. Of course, it is in a slightly unique position in that it is the only UK mobile company that exists solely by buying airtime off the others and has everything to gain and nothing to lose if costs are brought down. It would also be in dire trouble if Oftel relaxed constraints on the mobile market about supplying airtime to competitors. That said, we applaud it for criticising the industry.
Tom goes on: "We believe that our one, cheap tariff - that gets even cheaper the more customers use their phone, with no line rental or hidden charges, has helped to increase competition and bring down prices. Its simplicity also helps avoid confusion." And finally: "We agree with Oftel that greater price transparency and more consumer awareness is still needed."
Related Stories
Orange now worth even less
Mobiles don't cause cancer! This time
One2One launches 'unmetered' mobile service
Sponsored: Minds Mastering Machines - Call for papers now open