One2One launches 'unmetered' mobile service
In the 'limited useage' sense of the word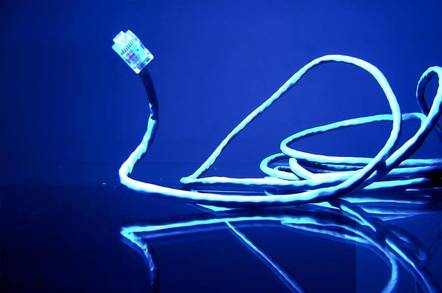 One2One has launched an unmetered mobile service, Precept Max, in an attempt to usurp the landline as people's main form of phone communication.
The service is the first of its kind and will cost you £75 a month. For this you get "unlimited" free phone calls all day every day. One2One reckons it will most benefit those that use their mobile for more than 40 minutes a day. What it fails to tell you is that it won't benefit anyone that uses it for more than 99 minutes a day, because there is a maximum of 3,000 minutes a month on the deal. It isn't too keen to publicise the fact that calls to other mobile networks will still cost you 20p a minute, either.
That said, the new tariff does plug a bit of a hole and will give certain heavy users a bit of a deal. Since there is a 3,000 minute restriction as well, the network shouldn't be overloaded, although we think it's a bit naughty not to explain clearly and openly to customers that a limit is there. Until six months ago, "unmetered" still meant "not measured" i.e. use it as much as you like. There will be some unhappy people that take the company up on its offer.
The announcement of the new service comes with some other tariff upgrades and a new Talk and Text service. One2One customers will now get more free minutes and the Talk/Text service give 500 free minutes and 50 text messages a month for £15 a month. Also a message that arrived five minutes ago on my mobile (One2One customer) said that its service charge is to be reduced by £5 on the next bill.
All this fangling about is part of a change in business focus for One2One. The company is hoping to make a profit in two or three years. Or rather it has been told by parent company Deutsche Telekom to make a profit in two to three years. Before now this change has manifested itself in bold statements made by One2One MD Harris Jones which rewrite history and make One2One look like a wise, patient old man rather than a company that has faltered and lost some market share.
Wanna know what Harris has to say about the new tariffs? "The changes to our pay monthly pricing mark an important step forward for One2One. The introduction of the Precept Max price plan reflects the increasing acceptance of mobile phones as a more convenient and versatile alternative to landlines. One2One has a strategic commitment to building solid, long term relationships with its customers by providing outstanding service and these new propositions and added benefits will cement existing relationships and hopefully prove to be the beginning of many new ones." Got that?
If you're really interested in what One2One's vision is (basically UMTS and high-quality customer service at the loss of customer growth), you can read all about it on One2One's Web site. Go to Inside Our Company, Media Centre, Press Office and select "One 2 One Sets Out Priorities for 2001". ®
Sponsored: Minds Mastering Machines - Call for papers now open