Deutsche Telekom probed over ADSL prices
Offering Net access at below cost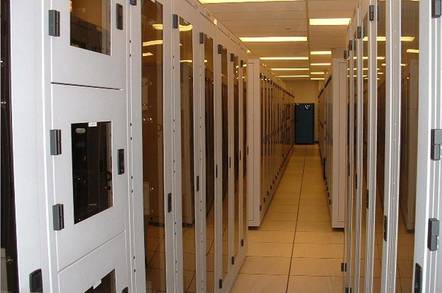 Fresh from its scrap over flat-rate Net access, Deutsche Telekom is being probed by Germany's telecoms watchdog for allegedly offering high-speed Net access at prices below cost.
Regulator RegTP said today the investigation followed concerns by the regional and local telecoms businesses (Breko) regarding the telco giant's ADSL pricing, Reuters reported.
The move comes three months after RegTP gave Telekom until February 1 to offer unmetered Net access to rivals. At the time, Telekom threatened to fight the decision in court, then accepted the move while still adopting the old BT whinge that it would put too much pressure on its networks.
The latest RegTP action on ADSL may hang on leadership changes at RegTP - the watchdog's chief Klaus-Dieter Scheurle stood down at end of last year. Telekom's fate depends on if the new president chooses to flex his muscle by giving the company a bashing over ADSL pricing. Or maybe Matthias Kurth, a member of Germany's ruling Social Democratic party who is expected to be appointed, will go easy on Telekom in a bid not to damage its share price. The government is still the main shareholder in the company, and is believed to be looking to sell off more of its stock.
The investigation is due to be completed by April 2.
The number of German households with Internet access is expected to rise to 15.8 million by 2003, from the current 9.7 million, according to figures from Jupiter Research. ®
Related Stories
German watchdog orders unmetered access
Deutsche Telekom threatens to withdraw flat-rate Net access
Oftel laughs at BT unmetered timetable
Sponsored: Minds Mastering Machines - Call for papers now open