Satellite bandwidth market opens in London
Buy buy buy, sell sell sell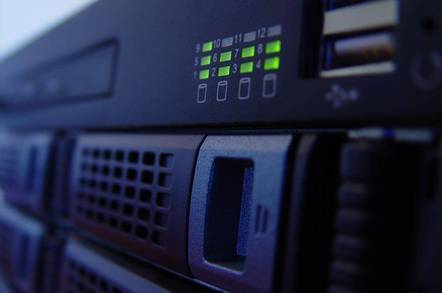 An exchange to trade bandwidth on the world's satellites was opened in London this morning.
The London Satellite Exchange, will employ 13 people, six of whom are traders in satellite bandwidth. The Exchange will sell capacity to service providers and big corporations looking for a market where they can get a better deal on buying bandwidth.
David Sandham, a representative of the Exchange, said the traders are also expert engineers and described the exchange as "a cross between a City trading floor and a satellite control room".
Sandham explained that the exchange, which is located in Leadenhall Street, was set up because big corporations and ISPs are increasingly interested in getting competitive quotes when buying satellite time, rather than taking whatever is offered by their main telecoms provider. The London Satellite Exchange, which claims to be the first marketplace for the satellite, has a deal with RateXchange, one of the firms that trade in fibre optic bandwidth, so that it can offers packages that fulfil fibre-optic and satellite bandwidth requirements at the same time.
Television broadcasts still occupy the largest slice of satellite capacity, but IP traffic is fast catching this up. Demand for applications like streaming video and content delivery over satellite is increasing by 40 per cent annually. The satellite bandwidth market is estimated to be worth around $10.5 billion a year.
Traders at the satellite exchange negotiate deals and define technical requirements, including providing advice on procurement of ground segment hardware and teleport services. It also has a Web site here but because of technical complexity, most deals are conducted face-to-face or over the phone, not on the Internet.
The opening of a physical trading floor for the London Satellite Exchange, comes at a time when many financial and commodities exchange are going electronic, spelling the death knell for the traditional City trader. Traders at the Satellite Exchange don't have the traditional bright jackets but they do have different coloured shirts featuring a rocket logo. ®
Related Stories
Iridium boss targets bulk buyers
Sponsored: Minds Mastering Machines - Call for papers now open