Kingston delays consumer LLU
Join the gang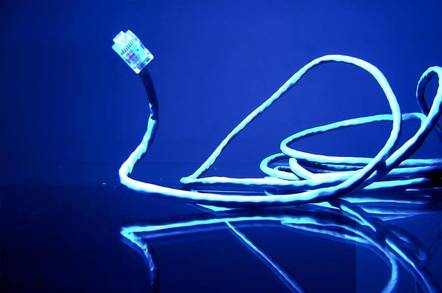 Kingston Communications has become the latest telco to lose interest in competing head-to-head with BT in Britain.
Today it announced it was delaying the roll-out of unbundled broadband services to residential customers until next year.
It will still proceed with providing broadband services over unbundled lines for business users - although it has declined to say when such services will be available.
In a statement, Kingston said: "Whilst deferring the extension of our residential service into other parts of the UK until Spring 2002, we plan to proceed with the deployment of DSL in exchanges that are best placed to target our business customers."
Yesterday, after much fannying about, Scottish telco - Thus - said it had canned its plans for LLU.
Today's announcement by Kingston is yet another nail in the coffin for telecom regulator, Oftel, and its LLU master plan.
Despite European legislation and the winged watchdog's huffing and puffing, this great telco revolution is as appetising as week-old sushi that's been left out next to radiator.
No matter. For the winged watchdog will not comment on what it claims are commercial decisions. Which is a shame. Perhaps it should have more regard for the commercial realities of such a project.
Announcing Q3 results today, Kingston reported that group sales increased 38 per cent year-on-year to £59.5 million with EBITDA standing at £3.0 million after the impact of investment in start up businesses and before one off costs. ®
Related Stories
Sponsored: Learn how to transform your data into a strategic asset for your business by using the cloud to accelerate innovation with NetApp