Euro telco reform is failing
What did you expect?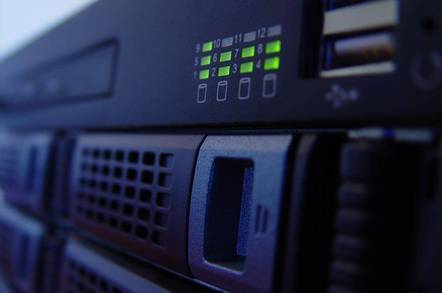 Industry experts have slammed the pace of telecoms reform in Europe warning that rival telcos are finding it difficult to break into new markets.
The European Competitive Telecommunications Association (ECTA) has published a survey that it claims proves that incumbents and regulators aren't doing enough to promote competition.
In the UK, for example, it claims only two per cent of BT's exchanges are currently offering unbundled local loops*.
And just 0.07 per cent of the UK's 28.5 million telephone lines are currently DSL enabled.
Speaking last week in Geneva at the launch of ECTA's Review of 2001, ECTA MD Phil Evins said: "The data we have published today demonstrates that, across Europe, new entrants still cannot compete effectively with incumbent operators to provide service over 'the last mile' to business and consumer premises.
"Despite the EU Regulation which came into force at the beginning of the year, and which required regulators to open up incumbent operators' networks, new entrants are still being kept out of most European markets."
"In major markets such as France and the UK, there are still virtually no unbundled lines. Even in Germany, which introduced unbundling two years ago, new entrants have just 600,000 lines out of the incumbent's 47 million analogue lines, less than two per cent of the total."
"Part of the problem is that access is patchy. In the UK, for example, there is a slow roll-out of exchanges, with operators being denied early access to some of the exchanges that they most want. In many countries only a handful of exchanges are open for new entrants. This makes it extremely difficult for entrants to market their services on a national 'let alone a pan-European' basis.
"National regulators must move to open up their markets. And they must move swiftly. New entrants simply cannot sustain a process of roll-out that takes years rather than months: they will run out of cash and exit the market. There is a real risk that, at this pace, most EU markets will see little unbundling and incumbents will extend their de facto monopoly into fixed broadband DSL service," he said.
A spokeswoman for UK telecoms regulator, Oftel, said she was aware of the data but doubted the accuracy of the figures.
A spokesman for ECTA said that was rich coming from Oftel, since the winged watchdog was asked to contribute to the study but failed to supply any information.
ECTA intends to update its survey during the year. The research should be available on its Web site from tomorrow. ®
* What the f%&k is Local loop Unbundling?
This descriptive phrase refers to the process of opening up an incumbent telco's phone network to competition. "Local loop" refers to the strand of copper wire that runs from a local telephone exchange to a customer and then back to the exchange, thus forming a loop.
The "unbundling" part refers to removing this "loop" from the incumbent's grasp (in the case of Britain, BT) and allowing other telcos to supply services over the loop directly to customers. As a result, BT's rivals gain access to BT's exchanges and install their own equipment. This is called "co-location" - although some telcos have opted for "remote co-location", which means their equipment is located outside the exchange.
Oh, and all this is done in the name of competition.
Related Links
Sponsored: Learn how to transform your data into a strategic asset for your business by using the cloud to accelerate innovation with NetApp