Lucent unveils IP strategy targeted at telcos
Plays catch-up on Cisco, Juniper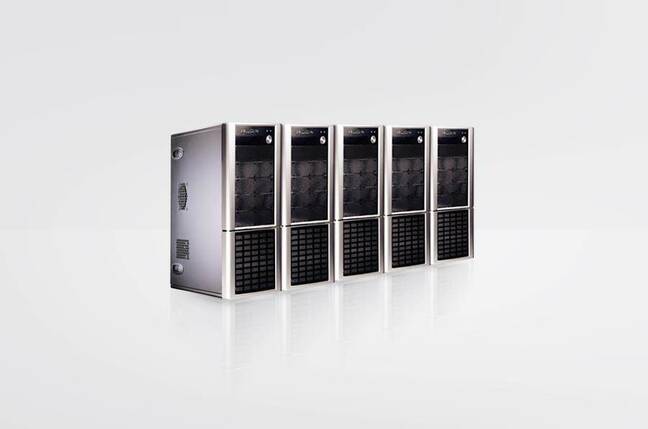 Lucent Technologies has revamped its range of carrier-grade networking kit in an attempt to make it easier for service providers to provide value-added Internet services for businesses.
Last week, Lucent announced plans to cut 16,000 jobs worldwide in an effort to save $2 billion and turnaround its business through a seven-point restructuring plan, which may include pruning its product portfolio. Announcement of the job cuts came when it announced a first quarter net loss of $395 million on sales of $5.84 billion.
Despite a slowdown in demand in the telecommunications market of late, largely caused by reorganisation among US telcos, Lucent has high hopes for growth in this area.
Today it introduced the Spring Tide 7000, an extension of its 5000 switch, which can handle 192,000 concurrent users sessions instead of 64,000. According to Lucent, the main differentiator for the product compared to Nortel, Cisco and Juniper who are also active in this market, is the ability to support Virtual Private Networks (VPNs) over MPLS (Multi Protocol Label Switching). In other words it allows a telco's customer to easily set up encrypted sessions over networks which are optimised for high-speed delivery of traffic.
This is not much of an edge, particularly when you consider Cisco's had MPLS technology for at least two years and with Juniper Networks, and Nortel Networks, has already staked out its territory in the telco space - leaving slim pickings for an old-world product manufacturer like Lucent.
Lucent's revamped IP strategy, which draws heavily on technology acquired from last years $1.3 billion purchase of start-up Spring Tide Networks and its $20 billion buy-up of Ascend Communications in 1999, doesn't appear to move it from reliance on older technologies fast enough. ®
Related Stories
Lucent to restate sales and cut 10,000 jobs
Sponsored: Are DLP and DTP still an issue?