More on the $10 paper mobile phone
Oh ye of little faith...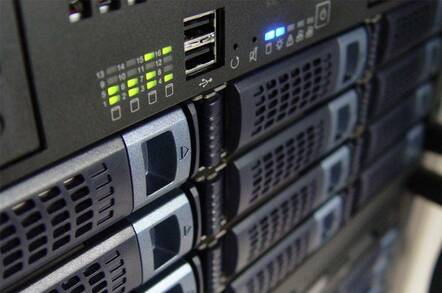 Telling the world you plan to be the next Bill Gates is bound to get someone's back up.
Last week we reported that $10 mobile phones made of paper were scheduled to launch themselves onto the US market in the third quarter of 2001.
New Jersey inventor Randice-Lisa Altschul revealed she had an armload of patents on the Super Thin Technology used in the device, and 100 million units on order. Cheap and light, they could be thrown away after the 60 minutes of airtime was used, or topped up using credit cards, she say
The claims sparked a barrage of emails from readers, including One2One and the German and Swiss press, keen to know if and how the technology worked, or whether the article was an April Fool's joke (in January?).
Cynics found her claims far-fetched, especially as her Website revealed little about the product or her company, Dieceland.
But Altschul does have nine patents registered, according to the US Patent and Trademark Office, and claims to have at least another 11 pending.
The patents include the wireless telephone with credited airtime, patent no. 6,144,847, disposable wireless telephone, 6,061,580, wireless telephone with credited airtime and method, 5,983,094, disposable portable electronic devices and method of making 5,965,848, disposable wireless telephone and method 5,875,393, and disposable wireless telephone and method 5,845,218.
They also include ideas for a kids' cereal that comes in the form of a shaped biscuit and disintegrates when milk is poured onto it 5,863,583, and 5,804,235, and for a toy worn on the entire body like a puppet, 5,643,037.
Altschul won't comment on how the Super Thin Technology works, but there's plenty of conjecture on the point. Netpilgrim has put its own opinion online here.
Meanwhile, die-hard non-believers, labelling the phone "blatant vapourware", can be found venting their spleen on the subject on Plastic.com.
Altschul, who puts the secret of her success down to "persistence and/or insanity, you decide" and wants to be the next Bill Gates "in monetary terms", is negotiating with phone carriers and claims to now receive a thousand emails and phone calls regarding the device per day. ®
Related Stories
$10 paper mobile phone to launch this year
BT urges UK not to use mobile phones
Mobile phone brings down Slovenian plane
Mobile mast clamp down in Kent
Orange hit by Millennium Bug
Sponsored: Minds Mastering Machines - Call for papers now open