UK mobile firms shaft free SMS market for own greedy gains
Bit naughty really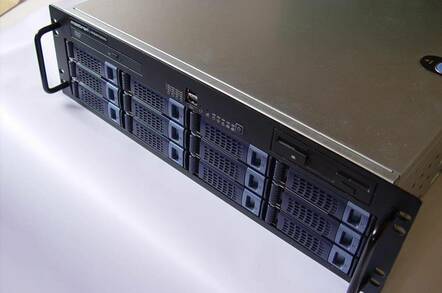 No sooner had we mentioned the fact that UK mobile phone companies plan to start charging each other 3p per text message than the founder of a free SMS company SMSboy, Shakil Khan, was on the blower.
Not only us either, Shakil has been on a media blitz. Why? Because this move by the mobile companies threatens to put him out of business. Shakil is quite clear about why the mobile firms have done this: "They are charging each other three pence but it won't cost them anything because it will all cancel out."
So why are they doing it? "To screw the market. Everyone, like us, is going through the European market, but they want to control the market and so make more money." Shakil actually has a very good point here. The text messaging market has rocketed and with the main companies making anywhere between 5p and 8p per message - it is a very profitable area.
The free boys are currently taking a tidy - and increasing - chunk of the market. And when we are looking at billions of messages a year, that's good money to be had. Shakil reckons the ludicrious amounts of money spent on 3G licences in this country has led companies to go on a brainstorming mission to find more cash.
It also seems a little disingenuous to build in an extra charging system. Why on earth would they wish to do so? We are still waiting on the official lines as to why this is necessary. So far, responses have consisted of assuring consumers that they won't pay more. ®
Related Story
SMS can get you in trouble with the law
Sponsored: Minds Mastering Machines - Call for papers now open