Cisco IPv6 kit to ship next February
Will pave way for zillion new Net addresses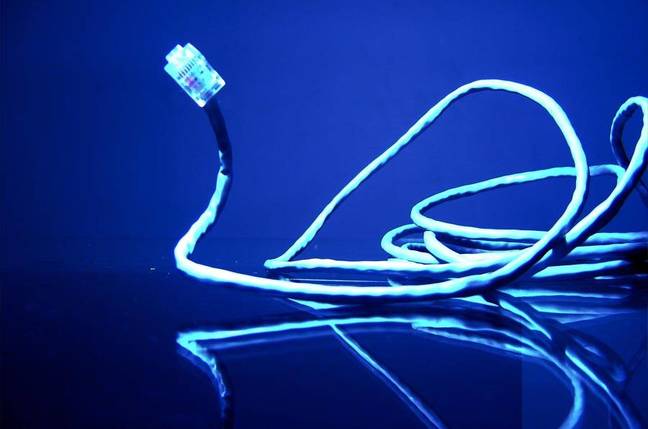 Cisco will begin shipping routers capable of supporting version six of the Internet Protocol (IP) late February 2001 - around six months later than planned.
Speaking at the Global IPv6 Summit conference held in Osaka, Japan, Stephen Deering, a Fellow with Cisco's Advanced Internet, Architectures Group, said the company has settled on a three-stage roll-out of IPv6 services, according to the Nikkei newswire.
The initial release is aimed at early adopters - the early systems won't offer the same level of performance as later versions, because much of the new technology will be implemented in software not hardware, said Deering. The mainstream release will come around the middle of the year, introducing more advanced routing equipment that can handled conversion of existing IPv4 addresses to their IPv6 equivalents through the use of technologies such as Multiprotocol Label Switching (MPLS).
The final stage, as yet unscheduled - or at least not formally - will extend those devices with extra features, such as multi-cast support, voice over IP facilities and next-generation routing protocols, such as OSPFv3 (Open Shortest Path First).
The upshot of all this activity, Cisco hopes, is not only sales of more routers but the arrival of the core infrastructure needed to encourage the broader shift - in operating systems, middleware and application software - from the current IPv4 to IPv6, which is incompatible with existing systems.
Essentially, IPv6's role is to expand the available number of Internet addresses - from the current maximum of four billion to 340 trillion trillion trillion - and so allow far more devices, from servers to PCs to Net-enabled domestic appliances, to be connected to the global Net. ®
Related Stories
What the hell is... IPv6?
Net bigwigs team up to push IPv6
Sponsored: RAID: End of an era?