MPs give BT broadband thumbs up
Monster telco let off the hook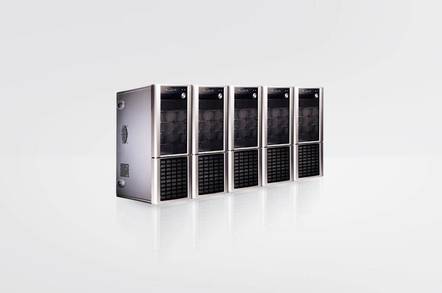 It was billed as the big showdown - a chance to humiliate BT publicly in front of an audience of influential parliamentarians. Rival telcos lined up in front of the trade and industry select committee yesterday to recount tales of sharp practise, dirty tricks, foot dragging and obstructive behaviour concerning local loop unbundling (LLU).
Having heard the charges - the MPs that made up the select committee called for Sir Peter Bonfield, CE of BT.
He was supposed to be given a ticking off like none before him. The dapper Sir Peter was supposed to have been given the dressing down of his life. Having been humiliated, flogged and reduced to a cowering wreck, he was then supposed to be thrown to the lions to be finished off.
Except, that's not how it happened. Sure, BT's rivals laid out the damning evidence against BT, but according to reports, Sir Peter sailed through his interrogation. And far from being savaged, two of this morning's broadsheets said BT had "escaped" unharmed from the grilling.
TheFT went one step further saying that BT won MP's "praise" for speeding up the unbundling process.
The dandy escaped without a crease to his immaculate suit. Game, set and match BT.
Let's face it: Cable & Wireless, Energis, Kingston Communications, et al - you blew it. You had your chance and you blew it.
Many would find it hard to argue that the evidence against BT was damning. Yet, you were out-manoeuvred. BT put on a consummate display coupled with the ability to turn on the charm just when it was needed.
All the threats of legal action made by BT's competitors; the deputations to those in high office; the leaked headline stories in national newspapers that you refused to comment upon; the cack-handed way you've dealt with this issue - it's all come to nowt.
However justified your complaints, you failed to convince those whom you had to win over. It is now your turn to embarrassed and humiliated. Question, what will you do about it now? ®
Related Story
BT Bonfield's head to go on MP platter this month
Sponsored: Learn how to transform your data into a strategic asset for your business by using the cloud to accelerate innovation with NetApp