BT strong-armed to offer wholesale leased lines
More tough-talking from the winged watchdog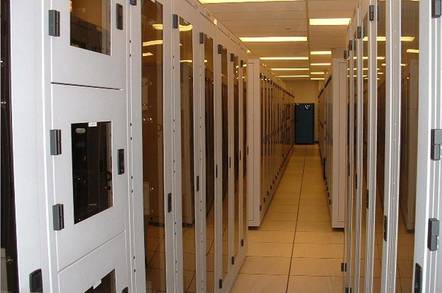 The grinding wheels of regulatory bureaucracy have ruled today that BT must allow rival telcos to compete.
Oftel has issued a draft direction that will force BT to offer wholesale leased line services to other operators. The winged watchdog was responding to a complaint made by Energis - backed by Cable & Wireless, Worldcom, Thus and Fibernet - way back in July.
Under the draft direction, BT will be required to provide (here comes the Oftel jargon) "specified wholesale leased line services to other operators on a non-discriminatory basis".
The monster telco will also have to "conclude negotiations on prices and other terms and conditions with operators within two months of the final direction".
Oftel said it does not rule out further regulatory action including imposing price controls on wholesale leased lines.
In a statement, David Edmonds, Head Boy of Oftel, said: "Greater competition in wholesale leased lines is vital to ensure lower retail prices. Operators must be able to compete on an equal footing with BT.
"Oftel's proposals provide a firm basis for operators to obtain the necessary wholesale products from BT on non-discriminatory terms and therefore to compete effectively with BT.
"Oftel will continue to review competition in the leased lines market. In the light of this and, once BT and operators have concluded their negotiations under the direction, I will decide whether further regulatory action is necessary."
Oooooohhh, 'ark at 'im. "I will decide whether further regulatory action is necessary." Sounds like tough-man Edmonds is gunning for a job at the new super regulator - Ofcom. ®
Sponsored: Learn how to transform your data into a strategic asset for your business by using the cloud to accelerate innovation with NetApp