Govt announces creation of super comms regulator
Winged watchdog Oftel to be put down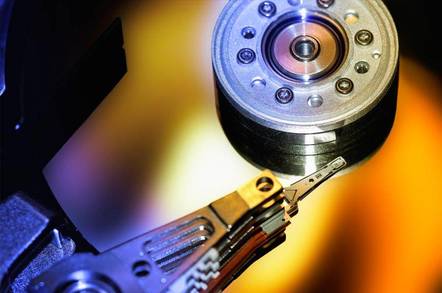 Updated The British Government has unveiled plans to shake-up the media and communications industry with the announcement of an all-powerful, all consuming, super regulator.
The office for Communications - or Ofcom, as it is to be known - will be responsible for TV, radio, the Net and telecommunications, according to the Communications White Paper published today.
This single regulator - the Great Dane of watchdogs - will replace five existing authorities including the telecoms regulator, Oftel, the Broadcasting Standards Commission, and the Radiocommunications Agency.
It will be responsible for a broad range of issues - from wireless technology standards and telecoms pricing to reviewing complaints about too much sex on TV.
Indeed, one of the criticisms levelled at Ofcom is that it will simply be too big to work effectively.
Better deal
But the Government believes that Ofcom will guarantee a better deal for consumers - giving them a clear voice,
better protection from negative content and an end to confusion with Ofcom as a final arbiter for complaints.
It believes that it will create clear, simple regulation - through a single, overarching regulator for all communications.
While Ofcom intends to uphold a broadcasting commitment to "strong public service values and standards", it also intends to allow responsible freedom - so businesses can keep pace with the rapid evolution of the communications industry.
It plans to place the BBC alongside other broadcasters - creating for the first time a 'level playing field' for British broadcasting.
And it also set out a regulatory framework which provides for strong competition, but maintains quality and is flexible enough to accommodate and encourage future market development. Well, that's the spin.
Culture Secretary, Chris Smith, said: "The communications revolution affects everyone. The aim of the
Government's 'A new future for communications' is to ensure that citizens and consumers are the winners in this rapidly changing world.
"The White Paper aims to balance the responsibilities of broadcasters to provide a wide range of top quality programmes with the need for a modern regulation system which allows them to operate effectively," he said.
Cutting Edge
It keeps Britain at the cutting edge of the world wide revolution in communications. It puts the consumer first and gives the industry the responsible freedom it needs to continue to provide top quality services."
Trade and Industry Secretary, Stephen Byers, said: "Whether we watch Coronation Street, surf the net, or use a mobile phone the world of communications is all around us.
"We now live and work in a new world where TV, telecoms and the Internet are no longer separate. These proposals illustrate how we can together take advantage of the new opportunities that are opening up for us all."
If it all sounds too good to be true - then it probably is. Taking such a broad brush approach, it's easy to gloss over the detail, conflict and inherent difficulties of regulating such an industry. For instance, the Government says it favours a "light touch" approach to regulation then says it will hit hard those who don't toe the line.
It will have more power to promote competition among monopolies, state-owned organisations and companies. And it will also have far greater clout to ensure that those fingered for dragging feet and avoiding competition get a nasty slap.
Byers, said: "In particular the proposed reforms of the telecoms sector will offer regulatory stability combined with effective competition providing a spur for firms to innovate, increase productivity and compete in a global market place."
Soft
Byers words will be welcomed from some quarters of the telecoms industry, which widely perceives the current regulator, Oftel, as being too soft on BT.
Despite this, David Edmonds, head of Oftel, welcomed the news that the winged watchdog is to be put down.
In a statement he said: "Today's White Paper proposes a regulatory framework which would underpin fundamental changes to the development of telecommunications, television and radio in the UK.
"Clear and consistent regulation, overseen by Ofcom, will bring greater choice for consumers through increased competition.
"Oftel argued strongly for the creation of a new single communications regulator in its submission to the Government in July," he said.
Course you did David, course you did... ®
Related Links and Stories
Oftel signs own death warrant
The Communications White Paper
Sponsored: Minds Mastering Machines - Call for papers now open