Telewest ditches £1bn net plans
Says DSL not viable for consumers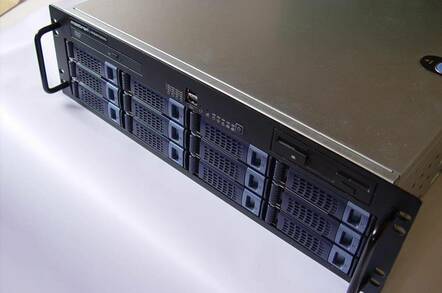 Telewest has canned plans to provide DSL services to residential customers, pulling an estimated £1 billion from the coffers at BT and putting a serious dent in Tony Blair's plans to get everyone going digital.
The company had planned to spend the billion rolling out high-speed digital subscriber line (DSL) services through BT's exchanges, but said yesterday that it would spend the money on updating its existing cable network.
The move comes in the week after Oftel boss David Edmonds accused BT of dragging its feet over unbundling the local loop and giving competitors access to its exchanges.
A spokesman for the company said: "At the moment we don't see an economic model that makes it viable to offer DSL for residential use but it might work for businesses." The company would be better advised to concentrate on areas it already had, he said.
Global Crossing, Worldcom and KPNQwest have already done the same and NTL is expected to follow suit and abandon the local loop.
A spokeswoman for NTL told The Reg that the company was focussing its efforts on its cable modem product. "We've taken a step back from the ADSL project," she said. "We feel that the cable technology is more robust and is the right product to go forward with." ®
Related Stories
The Secret Diary of David Edmonds, aged 46 and nine months
BT Bonfield's head to go on MP platter this month
Oftel publishes cost of LLU
Sponsored: Minds Mastering Machines - Call for papers now open