MS and DoCoMo launch wireless system you can't switch off
Once it's got your credit cards too, you're expendable...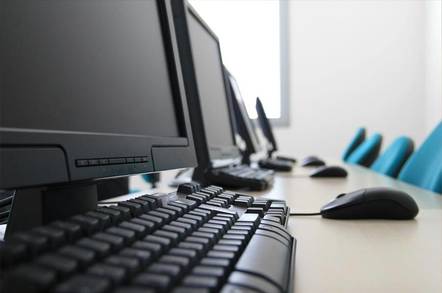 Microsoft Japan has developed software that allows your phone/CE combo to receive email even when it's switched off. But diligent research by The Register reveals that this isn't quite as pointless an exercise as might initially seem to be the case.
The hardware the system applies to isn't exactly a mobile phone/PDA combination, but NTT-DoCoMo's "P-in Comp@ct" (we're sure it sounds less ridiculous in Japanese) compact flash PHS wireless module. As you'll see from the picture here, it's a dinky little CF device with an antenna. When you're moving around (in Japan, that is) it therefore gives you the ability to be permanently connected to the Web, but of course when your PDA is switched off, it doesn't.
But the cute thing about the P-in Comp@ct and the DoCoMo "Charatalk" mail service that goes with it is that devices can be woken up. Charatalk messages come with a signal for switching the P-in Comp@ct back on, and also include commands for launching the browser to access a specific URL, or to launch the mail program to collect mail.
Just roll the implications of that one around in your head for a while. Sure, it's a system that currently only works with a Japanese service, but presumably it makes it possible for people to spam you, get your hardware to log onto an ISP and go and look at filthy pictures on your behalf, all without you even having to know about it, if you happened to leave the wretched thing out of earshot. From the point of view of the "permissions-based marketing" people, it's conceptually compelling.
We're actually not entirely sure what role Microsoft played in actually developing the software. The 'wake on message' system must surely be DoCoMo's, and according to Nikkei the software Microsoft "developed" was developed by Aicon Inc., with Microsoft supplying API-related information and technical data. Gad sir, it's nice work if you can get it.
The wake-up system is currently available on DoCoMo's sigmarion handheld PC, and will also be available on the GFORT, which launches next week. So if you get one, don't give it your credit card details. Or if you do, keep an eye on it, don't go to sleep. Or bury it in the garden, out of coverage, before you do. Or something. ®
Sponsored: Minds Mastering Machines - Call for papers now open