BT Bonfield's head to go on MP platter this month
To be quizzed over local loop delays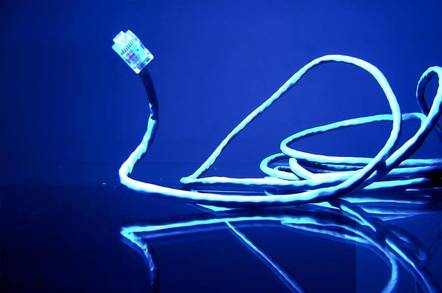 BT head honcho Peter Bonfield faces a grilling by MPs later this month over charges of delaying Britain's high speed Web access.
The CEO of BT will go before Parliament's cross-party Trade and Industry Committee on December 19 to reply to criticism from Oftel chief and Bonfield foe David Edmonds.
Edmonds finally plucked up the courage to get cross with BT last month. He appeared before the committee and asked for Bonfield's head on a platter over BT's obtrusive behaviour regarding unbundling the local loop, while receiving a roasting on Oftel's "impotence" and "complacency".
But it is unclear whether Bonfield will get the same treatment. "We believe Oftel has not been pushing BT hard enough," committee chairman Martin O'Neill told Reuters today. "I don't think you can blame BT in that BT is merely protecting its commercial interests."
This "protecting" strategy from BT included such blameless actions as withholding information from watchdog Oftel for months on end, Edmonds previously alleged - something he said was part of the "trench warfare" that had gone on between the two all summer.
Whilst they have him before them, MPs also plan to probe Bonfield on his plans to restructure BT.
Bonfield will take centre stage hours after rivals Cable & Wireless and Kingston Communications air their grievances about BT and the local loop debacle. ®
Related Stories
Oftel head flambéed by angry MPs
Unmetered access is here! No thanks to BT
Oftel investigates 'anti-competitive' BT
The secret diary of David Edmonds, aged 46 and nine months
Sponsored: Minds Mastering Machines - Call for papers now open