Star Trek gamers get tips on the phone
Beam me the cheats, Scotty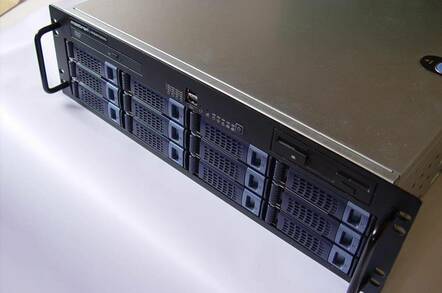 Game players can now sign up to receive clues to playing a Star Trek game in text messages via their cell phone.
The availability of the service for the recently released game, Star Trek Deep Space Nine: the Fallen, is an industry first according to Simon & Schuster Interactive (S&S), the game's publishers.
This service will allow gamers to emmerse themselves in the Star Trek universe even whilst they are away from their computers.
Gamers can sign up for the service on the game's Web site, which exhorts people to turn their cell phones into Star Trek communicators.
The service, valid in the US and Canada only, will begin broadcasting free text messages on 11 December. S&S are also working with its partner on the service Add2Phone, to create a distinctive ring for cellular phones that will alert players of fresh messages.
We can understand the benefit of Sega's recently announced plans to develop games for Motorola's next-generation cell phones but the benefit of receiving random cheat messages passes us by. Receiving a message such as say, Major Kira can get a power boost to level four by touching the orb, particularly when at the time of receiving it the player is not playing the game, doesn't stike us as useful.
This is to say nothing of the possible embarrassment factor of your phone playing the DS9 tune whilst in the midst of non-trekkies. And as for the idea people might want to emmerse themselves in the Star Trek universe - we can only paraphrase William Shatner and say "get a life". ®
Sponsored: Minds Mastering Machines - Call for papers now open