Snook is off
But didn't Orange say a month ago...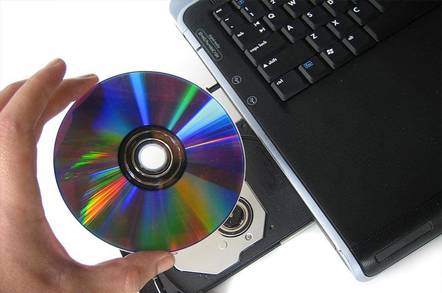 Hans Snook, the unique, leather-jacketed, enema-loving CEO of Orange is to leave the company that he steered to success and through two of the world's most powerful telecoms companies. Hans announced this morning that he will stand down from the board after the France Telecom/Orange group is floated on the Paris stock exchange early next year.
Which is odd because precisely this scenario was categorically denied by Orange just a month ago. That's how fast things move these days. Unless, of course, Orange was fibbing - but then it would never do that would it?
Anyway, we think it's a bloody shame. Once France Telecom had taken Orange over, its head, Michael Bon, announced his man would go in as CEO but report to Snook, now executive chairman. We hoped this would work out but it clearly hasn't. Whether this is because Snook - always an independent mind - couldn't cope with the new arrangement or Bon overplayed his hand is a matter of debate.
Either way, France Telecom has lost an extremely talented and forward-looking executive. According to the company, he will remain a "special adviser" to Bon. It's possible we s'pose. Oh, and Bon has weedled his way into the Orange board as a non-executive chairman.
This is what Snook said: "Since 1993, I have committed myself entirely to helping build Orange and create a unique wirefree business. I am as passionate today as I always have been about the wirefree future and the ability of Orange to lead this future. My decision to take an advisory role has nothing to do with any reduction in my enthusiasm for Orange and its future, and I should make plain that I was offered and considered carefully a variety of positions, including those of chief executive or of chairman. However, I have always had wide interests but I have never had enough time to focus on them."
Monsieur Bon (literally, 'Mr Good') said: "We fully understand Hans' wish to hand over executive responsibilities and I welcome him as special advisor - focusing on brand and strategic issues."
The City didn't like it and shares dropped three per cent, possibly out of depression that another IT character has been replaced by a suit. ®
Related Stories
Snook to quit Orange?
Orange reshuffle brings in France Telecom exec
Sponsored: Minds Mastering Machines - Call for papers now open