Oftel says 'no dice' to DSL crap shoot
Dull compromise replaces the only interesting thing about LLU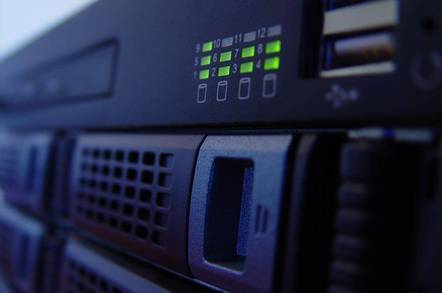 Oftel has ditched plans to employ a lucky throw of the dice to decide who gets space in BT's local exchanges as part of local loop unbundling (LLU).
The news will no doubt disappoint many onlookers who were looking forward to the spectacle of Britain's broadband future being decided by a five knuckle shuffle followed by a quick flick of the wrist.
In September, the winged watchdog issued guidelines about allocating space in BT's local exchanges as part of LLU. It said that if, after all reasonable efforts were exhausted, it couldn't decide between two or more operators looking to take space in a BT exchange, they would have to throw a die to decide the outcome.
Today's announcement, however, means that the spectacle of watching executives sweat it out as they take part in a crap shoot to decide their company's future looks set not to happen.
Announcing its allocation procedure today, the winged watchdog said that operators would be given "an initial allocation of space for three racks of equipment" where space in an exchange is limited.
According to the winged watchdog, the move is fair and guarantees that at least telcos get something, guaranteeing that they get space where they ask for it. A spokeswoman for Oftel said the procedure was a "straightforward and logical option".
The new allocation procedure will apply to the next round of bids from operators due to take place on 1 December, when they bid for the most popular exchanges in the country.
However, Oftel's compromise approach has drawn fire from one telco.
A spokeswoman for Viatel said: "We would have preferred to be able to request the amount of space we needed."
She also warned that the new system might mean some operators are unable to supply the full range of broadband services.
However, Scottish operator Iomart is a little more sanguine.
Iomart's ADSL product manager, Phil Worms, said: "Several of the operators' involved in the local lLoop unbundling process, iomart included, have been pushing for the three rack decison in exchanges where space was tight, as this was perceived as the best way to ensure as many operators as possible got into these exchanges.
"While the situation is far from ideal, the three racks is exactly what we asked for as a best compromise solution." ®
Related Story