Cisco ex-worker in trade secret theft probe
Caught red-handed with blueprints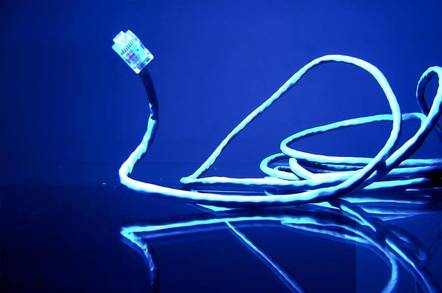 A former Cisco engineer has being arrested for stealing the blueprints for an optical networking product.
Peter Morch is accused of stealing trade secrets from Cisco before he left the firm in October to join rival Calix Networks, according to to the San Francisco Chronicle.
Morch, who faces a charge which carries a penalty of ten years in prison and fines of up to $250,000, has been released on bail of $100,000.
However, he is not being accused of the more serious crime of trying to sell the data, blackmailing Cisco or using the information to assists product development with his new employer.
According to court documents, Morch copied e-mails and files from Cisco's intranet sites, onto several CDROMs. The information concerns details relating to an interface for "technical project 1101," a project Morch led at Cisco and which was related to Cisco's 6700 family of optical networking products.
Calix Networks itself is not charged with any wrongdoing and Morch is suspended from that firm.
Prior to joining Cisco, Morch was at Fibex Systems, an ATM manufacturer, which was acquired by the networking giant for the relatively modest price of $445m last year. This is small beer compared to stratospheric sums optical networking firms can fetch.
Cisco and Nortel have made $3 billion in acquisitions in optical networking, in some cases buying firms with no products and no customers. This is because they're so keen to sign deals with service providers to supply optical networking kit, a next-generation technology needed to make fast internet access a reality for is the majority of homes and businesses. ®
Sponsored: Minds Mastering Machines - Call for papers now open