Rivals to peek at BT exchanges
Oftel proposes, supposes erroneously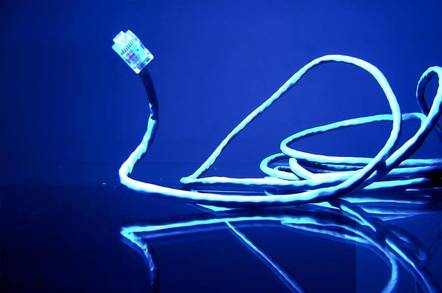 Oftel today published a series of draft proposals outlining how it intends to settle differences between BT and rival telcos as they jostle for space inside BT's local exchanges.
The winged watchdog wants to authorise operators will to commission independent surveys if BT claims there is insufficient space in an exchange.
If the survey finds there is enough room - and BT fibbed - then the incumbent will have to pay compensation to the operators.
Of course, this would be a non-issue - if Oftel had carried out an audit of BT's exchanges before embarking on Local Loop Unbundling (LLU). Instead, it decided to muddle on without even knowing the state of BT's infrastructure.
Oh, and in a shock development, Oftel said that BT must provide the same level of service to operators as it provides for its own business.
As staggering as it seems, the winged watchdog claims BT should actually be contractually bound to meet time scales for making available co-location facilities and loops, and for the quality of service. And if it fails to deliver, BT should pay compensation.
Today's draft proposals have been pre-empted in part by BT's announcement earlier this month about using buildings close to local exchanges to locate equipment, which the incumbent says could help the shortage of space.
We've yet to find out whether BT's actions are as good as its word.
David Edmonds Guff Alert - stop reading here if you're easily offended
In a statement David Edmonds, head of Oftel, said: "Oftel has found in favour of the operators' complaints that the contract proposed by BT was not reasonable in a number of important areas.
"The terms and conditions proposed by Oftel will ensure that operators receive the necessary support services from BT, and that operators can challenge BT using independent experts.
"BT will be in breach of its contract if it does not provide operators with the necessary services to the same timescale and quality that it does to its own business, without good reason.
"Operators will be allowed to transfer space allocations to each other in order to develop a presence in their preferred exchanges. There will also be a 'use it or lose it' clause so if an operator does not begin installing equipment in a prepared space with three months they will lose the right to use it.
"These proposals will result in arrangements that are fair to BT and Operators..." Enough already. ®
Related Story