The new hip SMS patois
Don't be MbR$d if you don't know what it all means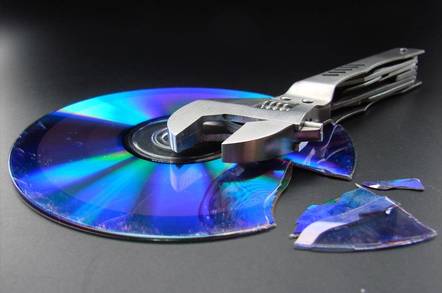 "Mobile phone messaging is just a feature - it will never take off". That at least is what every mobile phone operator told us just two years ago. And it's something we occasionally remind them of when they get caught up slapping each other on the back for their tremendous insight.
Of course SMS use has rocketed but is still a royal pain in the arse. Because of that, and with sad inevitability, kids have started creating a new form of shorthand (shorter even than email shorthand BTW). And to give the medium even further credence, a dictionary of such terminology is being produced by love-hungry mobile internet portal Genie.
It's been researched by a 20-year-old Fulham barman.
And it comes in a credit-card sized fold-out booklet.
So come on, come on, you're shouting - show us the terms so we can claim we knew them already (and the ones you don't are "just stupid"). Okay, dese is dem (well, some of dem): ®
AFAIK - as far as I know
BTDT - been there, done that
c%d - could
CID - consider it done
CUL8r - see you later
DXNRE - dictionary
GAL - get a life
HHOJ - ha ha only joking
IL BL8 - I am going to be late
MbR$d - embarrassed
OMG - oh my god
PCM - please call me
RUF2T - are you free to talk?
w%d - would
Sponsored: Learn how to transform your data into a strategic asset for your business by using the cloud to accelerate innovation with NetApp