E-minister puts brave face on auction farce
Government greed puts UK in need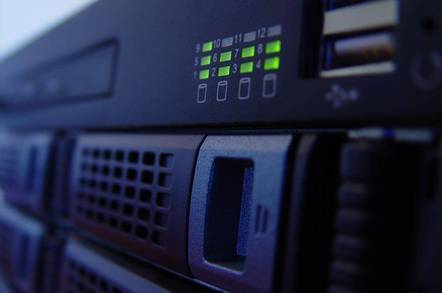 The collapse and utter failure of the auction for Broadband Fixed Wireless Access yesterday put e-minister, Patricia Hewitt, in a difficult spot. How to explain that the expected £1 billion windfall from the licences had, in fact, turned into a measly £38.2 million. How to pass over the fact that only 16 licences of the 42 up for sale even received a bid. Why the large number of companies that registered their interest were reduced to just ten (officially twelve at the time - what happened to the other two?) before the auction kicked off - and of them, two pulled out within days.
And that's just for starters. How come the auction went through its last five rounds without a single change? Was the government just hoping someone would spend some more money for fun? How could Ms Hewitt explain that from round eight until round 21 - when it was finally put out of its misery - the grand total of £80,000 was added to total takings? What had gone wrong? How will those huge swathes of the UK without any bidders get access to this technology? What can we learn from this almighty cock-up? Is anyone for the chop?
We have one major answer to this farce: the government unnecessarily restricted the number of bidders by insisting on a ridiculously high reserve bid. Why? Because it's just plain greedy. Labour's interventionist approach - free market forces as long as we make at least £x million - may have worked for the hopelessly hyped-up 3G auctions but business learns its lessons fast. Maybe the government should too.
Anyway, back to Patricia. She didn't do a bad job, especially considering what she was facing. Of course, she's hasn't had to actually face the press yet. And according to the DTI press room, she doesn't intend to do so. Her response - in an official press release - was as follows (feel free to draw your own conclusions):
"As a result of this auction 60 per centof the UK's population will have access to a new source of high speed Internet. This will provide competition to fibre, cable links, DSL phone lines and satellite, which also offer access to broadband services. It will add to the broadband coverage provided by these technologies and bring us closer to the delivery of broadband services across the UK. There will be further opportunities to develop wireless broadband services when licences are offered next year for spectrum at 3.4 GHz, 10 GHz and 40 GHz."
"I have asked for a report on the outcome of the auction to help us plan for future spectrum allocations. This will involve talking to operators and other interested parties on how BFWA can be developed into a commercial proposition in all parts of the country. It will examine also the scope for awarding licences in those regions where no licences were sold.
"We will work with public and private sector stakeholders to pull together various broadband initiatives that are being pursued at national, regional and local level into an effective programme for getting broadband services to every part of the UK." ®
Related Link
Auction site - see the whole sorry story here
Related Stories
Fixed wireless auction a complete shambles
Fixed wireless auction is go! go! go!
Bidders named for fixed wireless auction
Roll-up! Roll-up! Second money-burning Internet auction on way
Sponsored: Learn how to transform your data into a strategic asset for your business by using the cloud to accelerate innovation with NetApp