SMS messages cause Reebok riots
Is there anything you people wouldn't do if there was a free gift at the end of it?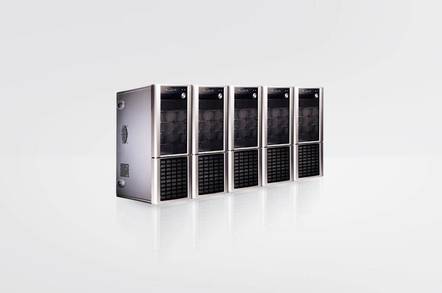 A mobile marketing firm caused mayhem in the Lakeside shoping centre, Thurrock, when it sent out a text message offering a free pair of Reebok trainers to whoever turned up at a new shop with their phone.
The store manager was a little overwhelmed when over 50 people turned up within four minutes, the Financial Times reported. A Reebok top nob said the company wasn't going to make a habit of such giveaways although he didn't mention how many pairs were dished out - was it just the one? Seems a bit stingy if it was. And did anyone buy anything while they were there?
Anyway, the company behind it, ZagMe, has had 2000 shoppers sign up for the service in the first four days - trampling on its more conservative estimates - so it might well be on to something. The ZagMe system sends out text messages offering special deals on goods in Thurrock's main shopping centre. We shall see how it does once the novelty wears off. ®
Sponsored: Learn how to transform your data into a strategic asset for your business by using the cloud to accelerate innovation with NetApp