Fixed wireless auction a complete shambles
No one wants huge sections of the UK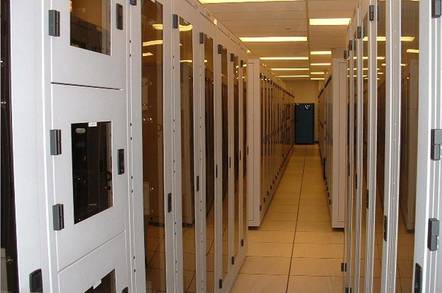 Bloody hell. The hyped auction for broadband fixed wireless access (acronymised to BFWA) has fallen flat on its face just days after it kicked off, with more than half of the UK yet to even receive a bid.
Two of the original ten bidders have already dropped out - US group FirstMark Communications and Unica Communications - and none of those remaining seem all that bothered about competing with one another.
So far, after six rounds, a measly £36.5 million has been put forward, destroying any hopes of the £1 billion that the government had been rubbing its sweaty hands over. Not much of that sum has come from raised bids either - we suspect, for example, that Energis is annoyed at having started with a bid of £1 million for one of the three licences in Scotland. Particularly because no one else at all has bid against it or for one of the other licences.
This isn't the exception either. There isn't one bid for any of the licences in Wales; Hants, Berks, Oxon & Isle of Wight; Essex, Herts & Bucks; Suffolk, Norfolk, Beds, Cambs & Northants; Derby, Lincs, Leics, Notts & Rutland; Kent, Surrey, E Sussex & W Sussex; Tyne & Wear, Durham, Northumb, Cumbria & Lancs; and Bristol, Devon, Cornwall, Dorset, Somerset, Wilts & Glos.
Considering this is supposed to be an auction, there are actually only two out of 14 regions that actually have any competition whatsoever. The first is, unsurprisingly, London, and the second, Northern Ireland. There is a slight discrepancy in bidding level though - £4.24 million for the cheapest in London, £110,000 for the cheapest in Northern Ireland.
It's quite hard to find an adequate way to describe the auction success but "abject failure" is a good start. There will have to be some serious questions, raised very soon, on how this auction has been planned and set up. And all this after a six-month delay too. Bloody hell. ®
Related Stories
Fixed wireless auction is go! go! go!
Roll-up! Roll-up! Second money-burning Internet auction on way
It's a fixed wireless auction thing
Sponsored: Learn how to transform your data into a strategic asset for your business by using the cloud to accelerate innovation with NetApp