Oftel laughs at BT unmetered access timetable
Heard the one about the boy who cried wolf?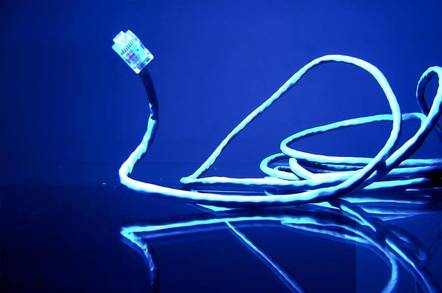 Oftel has responded to BT's "concessions" on the number of exchanges to be opened by July with scepticism, and by talking of expecting "further improvements".
This is surprisingly stroppy behaviour from the winged watchdog and it looks as though Oftel may finally be justifying its existence.
On Friday, Oftel held a meeting attended by all those operators with an interest in local loop unbundling. As a sweetener, BT announced an amazing plan to get the system working faster - an interim order process and provisioning system ahead of the planned system. Careful, we warned, BT is good at making something simple and bland sound like a huge step forward.
But, incredibly, Oftel picked up BT's plan, sniffed it and sat on its haunches. "BT has today committed itself to clear timescales for the preparation of exchange sites where its competitors can install their equipment to take over loops. However, Oftel has made it clear to BT that it expects further improvements to be made and we will ensure that no resources are spared in preparing its exchanges as quickly as possible," it said.
There's more: "BT has proposed a Service Level Agreement incorporating financial payments for late delivery. Oftel will consider whether this is satisfactory and will require changes if not." Feisty. Still more: "Oftel will also publish criteria shortly which it expects BT to use in identifying suitable space. Oftel does not anticipate that space will be a significant problem in most exchanges" - going against BT gripes and stalling tactics.
And then - my god! - recognition and understanding of how telecoms' business models work: "This progress, together with the Oftel draft determination of prices, published last week, should give operators the confidence they need to invest and roll out their services."
It looks as though Oftel has finally realised what everyone else has been saying for years: BT lies. Through its teeth. If would sell its own granny if it meant competitors were kept at arm's length. ®
Related Stories
BT makes concessions on LLU
Oftel publishes cost of LLU
Sponsored: Learn how to transform your data into a strategic asset for your business by using the cloud to accelerate innovation with NetApp