Free! GAP phone with every jumper
What can WAP do to ingratiate itself with us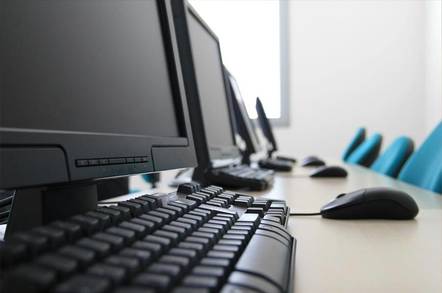 "This jumper comes with a free GAP mobile phone. While stocks last."
This, at least, is one view of the future for these blasted WAP phones that everyone has been going on about but no one has bought. We were chewing the cud over lunch with Dr Ronjon Nag and Chris Ashmore - CEO and VP/GM of Cellmania, respectively - and were pleased to find there has been a sea-change in thought over WAP phones.
Despite arguing with companies for over six months that WAP was crap, it now seems the commonly held view is that WAP hasn't quite achieved what it set out to do, and the issues of speed (too slow), size (too small) and content (too limited) are now taken as platforms to build greater things.
Cellmania isn't going to be caught up in one area of wireless communications and so has gone for the finger-pie approach to business. Build a wireless enabled site, sell a site, register a site, whatever, Cellmania reckons it can do it for you.
It is also, thankfully, quite realistic about the current situation. Phones are old and rubbish, unable to do what they need to. Content is lacking and the most popular forms of content - news, weather, sport - are already being tied up by existing big-boy media companies. M-commerce is currently impossible, l-commerce (location-based) a long way off etc etc and on and on.
But, of course, since there are 100 employees betting their future and mortgages on the technology, it will all come, and when that happens Cellmania will be right on in there.
Cellmania basically offers two pieces of software, Mfinder and Mstore, which help people build mobile sites and m-commerce sites. Buy the software and pay a maintenance fee to Cellmania and you're up and running. It makes its money from this and from taking a percentage of sales (mostly of other mobile phones) made through its portal. Oh yeah, it runs a portal and also a WAP emulator on its site - save you from spending a fortune in time and money from search WAP sites actually using a WAP phone.
But this is all by the bye, there are loads of wireless company that have a ton of money but no idea what to do with it. Basically, everyone is waiting on others to bring in the infrastructure for all these crazy innovative ideas to run on. The most obvious restraint is the phones themselves. They're useless.
Cellmania is part-owned by Motorola so it has some insight into where this all going. What does the future hold? Phones with security (WAP 1.2 actually has some but has yet to be written into WAP phones) will open up the market a little. How will they do this? Voice, fingerprint or signature recognition. And being a little more down to earth, the use of an on-screen numeric pad for you to tap in your pin number. Chris Ashmore also informs us that including some form of encryption on SIM cards is easy-peasy.
And then of course there's the issue of tying people in with a type of phone, which is where your GAP phone comes in. Get a GAP phone and using the location software (that will soon be available - here we go again), it will be able to tell you where the nearest GAP store is wherever you are in the UK. Not a bad idea, actually.
Back to harsh reality again and Dr Nag admits that we can expect phone manufacturers to be "typically slow" when it comes to innovation. "They'll go for the easy to implement rather than the easy to use," he tells us, and he's not wrong. For example? Just wait and see how mobiles companies will try to make us learn a numeric user name rather than an alphabetic one. Guess which will actually take off.
Why isn't Cellmania bricking itself (it has received $19 million in funding, but still)? Because it's gone for the Cisco approach - supply the backbone for others to fight the battles. "We like the idea of being an arms merchant - allowing other people to go to war," Dr Nag told us. Good for you.
Well, folks, it still looks like a case of watch and wait. ®
Sponsored: Learn how to transform your data into a strategic asset for your business by using the cloud to accelerate innovation with NetApp