BT may be investigated for 3G auction-rigging
Typical arrogance or government frustration? The latter most likely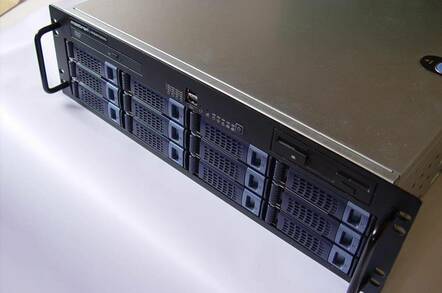 The Dutch competition authority NMa is pondering whether to investigate BT over possible rigging of the Netherlands 3G mobile licence auction.
BT was present in the form of subsidiary Telfort and held talks with another bidder, Versatel, on the first day of the process - something that was against the rules. Telfort eventually won one of the five licences for £255 million when Versatel pulled out. Starting with eight bidders, Versatel was the last to leave and the day before had bid £232 million for licence D - the same one that Telfort eventually won.
On top of this, BT is also under review by Italian authorities for its 3G auction. That auction ended when the Blu consortium, which included BT, pulled out suddenly. It had started with eight bidders for five licences also.
While BT isn't exactly the most honourable company, and, let's remember, we're talking about millions and millions of pounds, you have to take these investigations with a big pinch of salt. Both the Netherlands and Italy stood out among the countries auctioning 3G licences because they expected far more in revenue than they received.
The Netherlands government (and remember the revenue from the auction is all big pile of free money to the government) said before its auction it expected an average of £475 million for each licence i.e. £2.4 billion in total. In the end it got just £1.73 billion.
Italy's failure to achieve what it expected is even more stark. It reckoned it would get £20.8 billion. It got just £7.1 billion.
It must also make their blood boil when they look at the UK and German chancellors, who pocketed £22 billion and £32 billion respectively.
Now, is it any wonder that the Dutch and Italian governments have launched enquiries into the process when extra billions of pounds have just failed to materialise? (Answer: No). ®
Sponsored: Minds Mastering Machines - Call for papers now open