Telcos gang up on e-minister over LLU
Get a move on - or else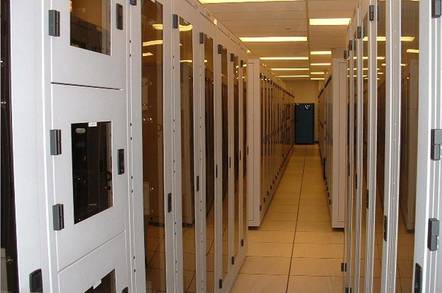 Six British telcos have reportedly issued Britain's e-commerce minister with an ultimatum over local loop unbundling(LLU).
According to the Telegraph, the six outfits - Cable & Wireless, Colt Telecom, Energis, Kingston Communications, Thus and WorldCom (Worldcom have just called to say that they weren't there) - went toe-to-toe with Patricia Hewitt demanding she intervene.
In what was described as a "robust exchange of views", the six said they would "consider legal action and a public campaign", unless she forced BT and Oftel to get a move on.
Colt told The Reg that it took part in the meeting because it was "concerned about BT's ability to deliver space in its exchanges".
In a prepared statement, Jonathan Watts, MD of Colt, said: "Last week we had a constructive meeting with Patricia Hewitt and David Edmonds [DG of Oftel]. We've explained our concerns and our earlier complaints. We continue to actively participate in industry working groups."
Elsewhere, the European Parliament gets its chance to vote on LLU legislation this Thursday.
Spporters of the legislation believe it has a good chance of being passed by the parliament without any amendments, although they accept that nothing is certain.
But if their assessment is correct, and the regulation completes its formal passage to becoming law, the legislation would provide a legal framework by which incumbent telcos would have to start LLU from 1 January 2001 - or face the threat of legal challenges. ®
Sponsored: Minds Mastering Machines - Call for papers now open