SMEs get 'cyber slingshot' from Telewest
Watch it, that thing could take your eye out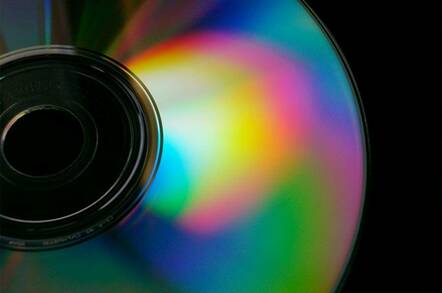 Peter Wood - the founder of insurance outfit, Direct Line and the man responsible for that annoying little beeping red phone on wheels - is to chair a new broadband operation aimed at SMEs.
Cableco, Telewest, and e-service firm, CobWeb Solutions, have formed a joint venture called blueyonder workwise to "revolutionise the delivery of e-economy services to Britain's small businesses".
The service is going live this week after being tested by 100 SMEs over the last couple of months or so.
First to be launched is a broadband portal providing a range of Web-enabled applications including finance and accounting packages for payroll, expenses, stock control and invoicing, as well as managed email and communication systems.
Telewest reckons this is Britain's first high-speed digital access package to the Internet for businesses through a cable modem.
Asked whether Telewest's claim was true, a spokeswoman for rival cableco and telecoms outfit, ntl, said: "I don't think so."
"ntl already offers broadband via cable modems and part of its business essentials," she said.
Still, that shouldn't mar Telewest's big day.
For according to Wood, blueyonder workwise, chairman: "The beauty of blueyonder workwise is that it will give small businesses big-business scale.
"It will allow them to compete on a level playing field technologically in the e- economy without the need for hugely expensive IT systems and management," he said.
Adam Singer, group CE of Telewest, went on: "To draw an analogy with David and Goliath, it gives small businesses a "cyber slingshot" with which to fight their bigger competitors."
Telewest will own 70 per cent of blueyonder workwise, with CobWeb holding the remainder. The service will be offered initially in Scotland, the North West and North East of England, followed by all other Telewest franchise areas.
Installation costs £295 and service costs £125 a month - although we're still waiting to hear from Telewest whether that includes VAT or not, although we suspect it does. ®
Sponsored: Learn how to transform your data into a strategic asset for your business by using the cloud to accelerate innovation with NetApp