Reg readers get the hump with BTOpenwoe
Anyone had trouble-free ADSL?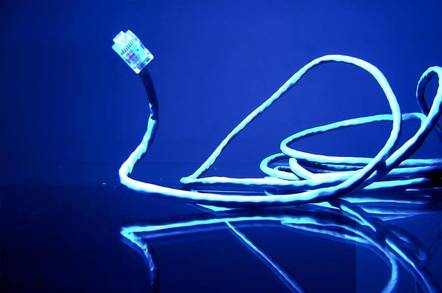 Reg's mail bag was worryingly full this morning following Friday's report about the hassles experienced by someone trying to sign up to BTopenworld - the broadband ADSL service from BT.
It appears the tales of delays and lost orders are not isolated and you're not happy.
Here's what you've been telling us - and as always, we've kept the comments anonymous since these people are currently trying to get ADSL installed and we don't want to jeopardise that.
Here's what one hacked off punter wrote: "BT's order management desk never received my order and it took sales more than two weeks to find it again (their system recognised my credit card when I tried to re-order - so I had to wait for them to find the original again).
"By the time the line test was ordered my provisional installation date had come and gone. The line test had taken 13 days, apparently, because they lost my first order, it was marked to be done manually so it did not get lost again. I have read about people who have ordered ADSL through an independent ISP getting their line test results the same day!
"I was called to say the line test had passed but then discovered an answer phone message left this morning to say the line test had failed.
"Their order process is a shambles."
Another reader writes: "Just read the article regarding the lost BTopenworld orders. I registered for the installation the same day the site went live, since then, due to lack of communication, I have resubmitted five times. After still getting no luck, I telephoned them and was told that they would fill in the lost order information and the installation will take place. I don't hold out much hope."
And what about this?
"I decided to take on BT today because I was told ADSL was going to be installed 'last month'.
"I was bounced about all over the place (lucky enough they were all 0800 numbers) and typical situation - 'You have come through to the wrong department - blah blah blah'.
"I was switched six times - but I decided to hold my corner."
By being persistent, this reader has secured an installation date. He adds: "By the way - I think that their deal is a very good one - I was lucky and registered for their free installation. But of course time will tell. It's a good deal if it all works as promised."
And finally....
"Just read your BTopenworld story where you mention that orders are being lost in their system...been there...read the book...bought the T-shirt...lost the order(s)...
"Well I am in the middle of trying to get BTopenworld/ADSL installed and have been so for more than three weeks.
"Several lost orders later I am still waiting. In fact, I was due to have ADSL installed on XXXXXXXX...received the glossy customer pack this morning with 'Your Internet future starts here...' emblazoned across the front...unfortunately it didn't.
"Now they are claiming they have lost my line test results...sales says 'yes your line has passed muster'...engineers say 'no record of the line test in our system mate'...sales guy says 'we'll have to do another line test'. Sales guy eventually admits this is happening all the time."
Oh dear. ®
Related Stories
Sponsored: Minds Mastering Machines - Call for papers now open