Oftel to be grilled by MPs
...and served up on a platter with relish no doubt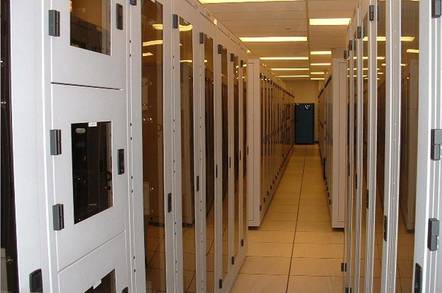 The head of telecoms regulator, Oftel, is to be hauled up in front of a committee of MPs next month to explain how local loop unbundling is progressing in Britain.
Actually, that's not exactly true. According to yesterday's Observer, Edmonds is due to get a right "grilling" over his "slow progress in opening up BT's local networks to competitors" from the Commons Trade and Industry Select Committee.
And if they have their way, Edmonds could end up all charred and crispy like those horrible burnt bits you find in an oven that's never been cleaned.
Martin O'Neill, chairman of the committee told the Observer: "We are concerned that BT is obstructing access to a wide range of important telephone exchanges on the basis that they do not have the space to accommodate competition.
"There is a suspicion that this is an excuse, and it has been suggested that regulatory capture has occurred," he said.
The newspaper also reports that BT is to be hauled up in front of the MPs and that e-commerce minister, Patricia Hewitt, could even be called in for a chat.
However, there are fears that there might not be enough space in the committee room for all three parties to take their seats at once so it's understood that a deliciously difficult system will be used to work out who gets a chair, when - and where.
The system for allocating chairs will be based on an electoral system based on the single transferable vote (STV) and if all else fails, then lots will be drawn. However, this complicated but fair process could delay the hearing indefinitely. ®
Sponsored: Minds Mastering Machines - Call for papers now open