BT Openworld on show next week
Forget the glitz and glamour - here's the nitty gritty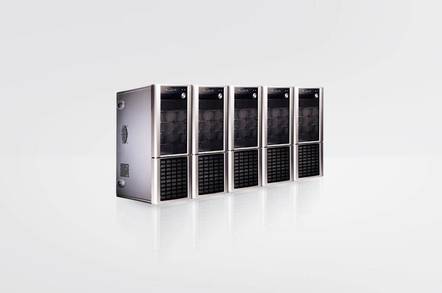 BT is holding a two-day love-in at a trendy London location next week to show off its broadband content and technology.
Those invited to turn up will be able to muse over the future of the technology and the impact it will have on our lives.
Called "Citizens of the Openworld", it's been described as a cross industry platform led by BTopenworld to "debate and explore the potential of Broadband technology and its impact on the UK".
BT's wheeling out all its content providers and other partners in a massive show of solidarity and support.
But while they're considering what the future of broadband means for the UK and how this will affect music distribution, here's something else for them to consider.
One reader, we're protecting his identity because he's still in talks with BT, has contacted Reg to say that BT keeps losing people's orders thanks to a computer glitch.
"My name appears on the system as having placed an order but the order has vanished," he wrote.
"So I asked to speak to a manager, couldn't, so I left a complaint.
"They then forwarded my complaint to their lost orders department. Welcome to alarm bell city. Do they lose so many orders that they have an entire department to cope with this? Turns out there is some sort of bug 'in the computer' (their words) that a lot of orders are just being lost," said our disheartened reader.
A spokesman for BT said he wasn't aware of any major problems. ®
Sponsored: Learn how to transform your data into a strategic asset for your business by using the cloud to accelerate innovation with NetApp