Oftel launches LLU board game
Fun for all the family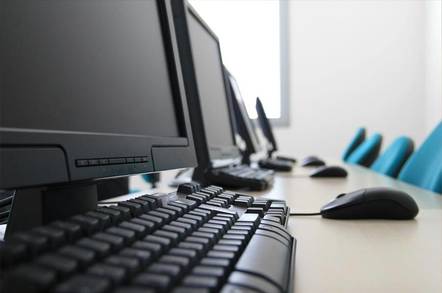 Oftel could be about to corner the Christmas market with the release of a new family bored (it's deliberate, OK) game.
Forget Cababge Patch Dolls, Teletubbies or those silly little micro scooters ridden by modern urbanists, the nattily titled Allocation Of Space For Operators In BT Exchanges could be the bestsellers among kids of all ages this year.
Toy stores around the country are already gearing up a stampede of interest from people eager to try the game touted as being even more devilishly difficult than Rubik's cube - and even more dull.
The game works like this. Players - up to forty can play at one time - try to decide which of BT's exchanges they want to put their DSL equipment in. They have to dodge blacklisted BT sites and mount legal actions in a cat and mouse romp that's sure to have everyone on the edge of their seats.
And if all that fails, players can call upon the winged watchdog, Oftel, to sort it out.
Announcing today's game, tough-talking David Edmonds, Oftel's DG, said today: "Oftel will push BT hard if they claim there is insufficient space in an exchange for operators equipment. But if a large number of operators want to go into one exchange, there may not be enough room for them all.
"The new agreed procedure will be used in December to choose the next batch of exchanges where operators can install equipment.
"The high level of competition in the UK market has created practical implementation problems not faced in other countries, he said.
And he's not wrong about competition - it's competition that makes Monopoly such a fun-for-all game...and BT should know.
Snag is, the rules of Allocation Of Space For Operators In BT Exchanges are bally difficult to get your head round. No matter, it's the complexity of the game that makes its such fun.
The Rules
Allocation Of Space For Operators In BT Exchanges is based on procedure.
The "procedure" sets the order in which BT will prepare exchanges and determines the order in which space will be allocated where there is insufficient space for all the operators to install equipment.
In its game Oftel proposes to use a method where space is allocated according to the priority that an operator has given individual exchanges for installing equipment.
The process will be necessary in the initial phase when high demand from operators for space in BT's exchanges is expected.
Once this demand has been met, operators will put their orders to co-locate direct to BT for processing.
However, while players need to abide by the above, they also need to consider the following. This may determine tactics.
For practical reasons it has been agreed that operators will submit bids in units of three racks of DSL equipment. Operators will bid for space in exchanges in increments of three racks.
Only one bid is necessary if an operator wishes to bid for three racks or for six racks.
Individual operators have an overall limit of 1500 bids for exchanges.
The Electoral Reform Society draws up a ranked list of all the exchanges which operators have bid for, with details of the operators that bid for space in each exchange in order of priority.
The list will enable BT to carry out site surveys of the top exchanges in advance of operators installing equipment.
Operators will be allocated space within an exchange on the basis of their relative priorities for that exchange.
If the bid for a particular exchange is for only three racks then the priority given for the bid remains the same as the operator originally gave.
If the bid is for six racks then the second increment of three racks is given a lower priority than that of the first three racks.
Therefore if an operator submits a bid for six racks and the bid was given a priority of 10 the first set of three racks would have a priority of 10 while the second set of three racks would have a priority of 20.
Splitting bids for larger amounts of space into two means that operators can be allocated the extra space if available.
Oh, and if at the end of this process there is no clear winner then players can throw a dice to see who wins.
Russian Roulette anyone? ®

Sponsored: Minds Mastering Machines - Call for papers now open