Mobiles have a rough ride of it
Fraud, overspend, poor reception. Is the love affair ending?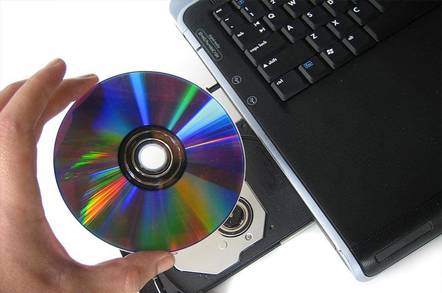 It was perhaps inevitable - mobiles have become so ubiquitous that the initial joy and optimism has turned sour and even the industry's previously unshakeable confidence is slipping. The story about mobiles being sneaked out the country has been recycled, 3G continues to take flack and WAP is still crap.
We ran a story back in July that over half a million phones had been smuggled out of Britain, mostly to the Middle East. Since British operators subsidise the phones (by up to £200, but mostly by £40 to £50), there is a good living to be made by shipping them to other countries that don't subsidise. The main target is pay-as-you-talk phones as they don't need the tricky business of contracts.
Since then, phone operators have devised ways to lock their SIM card to the phone so it can't be used by others. However, the fraudsters have now sussed out how to override the system, and the number of illegally exported phones has shot up to one million, distorting sales and user figures.
That's the situation with existing phones - what about the future? Well, 3G is continuing to find detractors. The criticism of the auction system for 3G licences is well known but confidence in the actual products themselves is going - and they haven't even started making them yet. The main worry is how anyone is going to make money out of the damn things.
The licences were expensive enough, but the network that has to be built to run them is exorbitant. Two interesting factoids for you: 3G networks require five times the number of masts; 3G networks are twice as expensive to run.
Phone operators are trying to work out how they get people to spend twice as much on a 3G phone as they do currently. We think it's possible but it won't be easy, and the industry is growing depressed that its cash cow has turned out to be a stubborn bull. The other problem with 3G is the self-same one that blighted WAP - daft overhype. WAP was sold as the Internet on a phone, which it plainly isn't. Hence its utter failure in consumer acceptance.
The 3G phones were hyped with the same sort of nonsense - video and high-quality music. Some fools even claimed we'd be getting 1Mbps down the phone. We won't get anywhere near that when the networks finally arrive and if video is incorporated it will most likely be poor quality. Operators will be telling us how great the technology actually is, but one look at a bitty, tiny screen will have Joe Public scoffing and sticking with his trusty old mobile (you know, the one that simply does what it says it will).
So what about "cutting-edge" mobiles on the market? Oh, we mean WAP phones by the way. Well, the WAP Forum has got one helluva PR job on their hands. WAP 2.0 (it prefers to call it WAP-NG for next generation) may sort out a fair few of WAP current problems but if the WAP Forum doesn't get its finger out, it may find that there is very little interest in the protocol when it appears.
Some companies have already started distancing themselves from WAP. IBM for example told The Reg that it sees WAP survival but devices such as the Palm will overshadow it. Forrester Research knocked the philosophy that mobiles would become the tool for ecommerce on the head, and consumers continue to vote with their feet.
It this just a temporary hangover from the mobile party that has raged for the last few years, or is the very concept of an all-in-one super-duper futuristic phone flawed? We shall see. ®
Related Stories
IBM thinks WAP phones are small potatoes
Cheap Brit mobiles attract phone smugglers
Mobile commerce bit of a non-starter
And on with the 3G craziness
Sponsored: Minds Mastering Machines - Call for papers now open