Official: WorldCom out of LLU race
The uncertainty is over...or is it?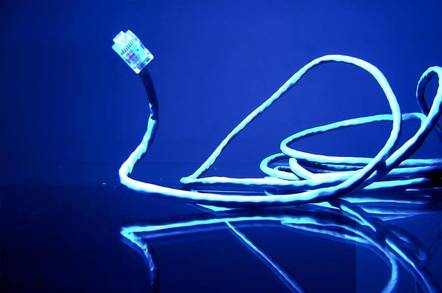 WorldCom has confirmed it will not bid for space within BT's local exchanges as part of local loop unbundling (LLU) in Britain.
In a semantic exchange the telco denied claims it had pulled out of ADSL in Britain.
Instead, a spokeswoman said WorldCom had simply decided not to bid for co-hosted space within BT's exchanges.
She confirmed the decision not to take part in LLU was made because of commercial reasons and not because of mounting criticism against the telecoms regulator, Oftel.
WorldCom has not ruled out future partnerships with other telcos.
WorldCom's decision not to take part in LLU is even more significant since it is currently working with BT to test the technology and practicalities of LLU.
The spokeswoman scoffed at analyst speculation that WorldCom's IP network wasn't up to scratch. ®
Related Stories
WorldCom: in or out of ADSL race?
Global Crossing and WorldCom can ADSL in UK
Sponsored: Learn how to transform your data into a strategic asset for your business by using the cloud to accelerate innovation with NetApp